Travel Images - How to make good sales
NOTE: There is a much longer more up to date version of this blog.
Go to this link:
https://blog.dreamstime.com/2015/06/03/travel-photography-x28-part-two-extended-version-x29_art42403
TRAVEL PHOTOGRAPHY - MAKE IT PAY.
It is often said that making good sales and income from 'travel' stock is very difficult.
YES, IT IS !! - or at least it can be if you don't make your images stand out from the crowd.
On Dreamstime, if you do a search using just the keyword 'Travel', you will get well over 2.6 million images come up that have the word 'travel' in their keywords.
Now I know that few buyers of travel images will be likely to search using just the keyword 'Travel'. They are going to narrow the search by putting in keywords for the location, specific building or some other key feature of the location they are interested in.
Even so, say you search for a lesser known destination such as: travel - Myanmar - Yangon. You will still get almost 2500 images.
So, how do you increase your chances of making a sale when you are up against so much competition?
Most 'Travel' sales are used by the 'Travel Industry' - fairly obvious !
This may be Travel companies, Tour Companies, Travel Magazines, TV Programs (both still and Video clips), Guide Books, Textbooks and Web use etc, etc.
Almost all the images for this type of use are 'aspirational' - images designed to make you want to go there.
Probably 90% of travel sales are of this type of 'aspirational' travel imagery
(Strong, gritty, real life, photo-journalistic images of places around the globe have a good market too, but for the purpose of this blog, we will only talk about aspirational imagery).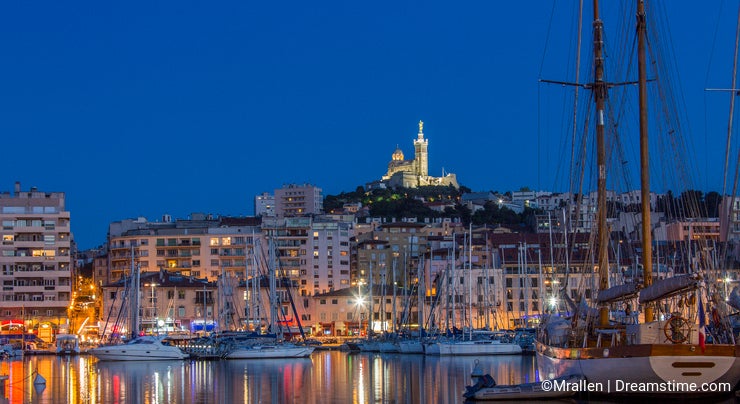 Above: Marseille, Cote d'Azur in the South of France. The harbor of Marseille at night. Looking towards the Cathedral de Notre-Dame-de-la-Garde high on a hill overlooking the city.
Two things will increase your chances of making good, regular sales and YOU NEED BOTH TO BE IN PLACE for your images to make more than just the occasional sale.
Firstly, your image must shout QUALITY at the top of it's voice.
It must show the location, building, landscape, local people or whatever in a way that says 'I want to go there'!
Unusual angles, great lighting, strong colors, and local people with character, will all increase your chances.
A buyer will scan over a search results page quite quickly, often pulling images 'that catch the eye' into a lightbox, before making a final selection from these.
Your images need to jump off the page, and hopefully into the buyers lightbox!
All your work should be fully corrected for the following:
Correct color balance, saturation, and contrast.
Any converging verticals on buildings etc should be corrected (unless they are intentional for dramatic effect)
Slopping horizons should be corrected too (again, unless intentional).
Try to shoot at a low ISO where possible to keep noise etc to a minimum.
Crop your image, if required, to cut out distracting elements so the viewer see's just what matters.
Do not 'over-sharpen' your images.
Check your image at 100% magnification and remove all sensor dust and other blemishes.
HOWEVER - You can have the best image in the world, but without good keywording no one will ever find it amongst the millions of other images on sale.
Secondly, you have to make your images stand out.
They need to come high in the search results (on the first couple of pages at least).
To do this strong keywording is essential !! (Your 'Ranking' also has an influence - more about that below).
On DT, the search engine appears to be weighted towards the 'Title' first, then the 'keyword list' and then the 'wording in the description field'.
So, it's important to give your image a strong title that uses words buyers search with.
For the image below it's no use just putting something like: 'Statue in the clouds' - You need to use words that buyers use when searching. So, 'Christ the Redeemer - Rio De Janeiro - Brazil' is far better.
Notice that in the title I leave out words such as 'at, it, and, on, in, to' - this is because the search engine generally ignores them, so for the title, bullet point words are far better. I also usually leave out the word 'the' unless, as above, it is necessary for the title to make sense.
For the 'Description Field' you should give a clear description of the location and what's happening in your image. For the image below something like:
'Statue of Christ the Redeemer at Corcovado in Rio De Janeiro, Brazil, South America.'
You could also add more information that may be useful to a buyer, but you must make sure it's accurate.
(I find Wikipedia useful for getting this kind of info):
An Art Deco statue of Jesus Christ, created by French sculptor Paul Landowski. It is 30m (98ft) tall, not including its 8m (26ft) pedestal. As a symbol of Brazilian Christianity, the statue has become an icon for both Rio de Janeiro and Brazil.
The 'Keyword field' should have as many strong keywords as possible. Keywords that describe the location and content of your image. Once again Wikipedia is a great place to find relevant keywords. You could also try using an on-line thesaurus.
For the image below, something like:
Rio de Janeiro, landmark, South America, scenery, travel, tourist destination, Corcovado, monument, scenic, Christ, Rio, iconic, atmospheric, tourism, Brazil, travel icon, arms, statue, redeemer, view, aerial, sightseeing, religion, religious, mountains, misty, viewpoint, Jesus, hilltop, symbol, Brazilian, Christianity, figure, arms, outstretched, sculpture
By the way, this image of Rio (taken from a helicopter) is my 3rd biggest selling image and has made 295 sales earning $855.01
(on sale since July 2010. Earnings up to 1st May 15).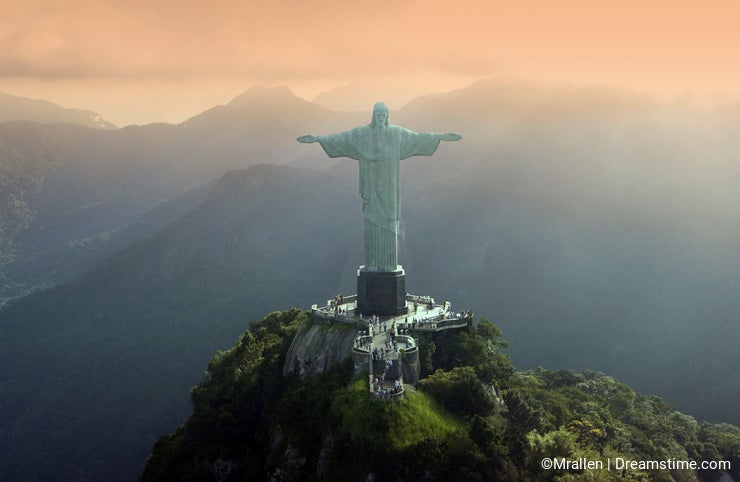 Another thing that has a huge influence on sales in general (not just travel images) is RANKING.
Now DT don't tell us exactly what makes an individual contributors ranking, so to a some extent this is guesswork.
One thing that will make a difference here is the number of new images per month you upload. Obviously a large portfolio of good salable images should make more sales than a small portfolio.
Constant high levels of uploading seems to increase your ranking.
I know this because if I go away on a 10 week overseas shoot and no new images get uploaded while I'm away, I see a drop in sales.
I think your 'sales history' and possibly your 'acceptance ratio', and your 'download per image' figures have an influence too.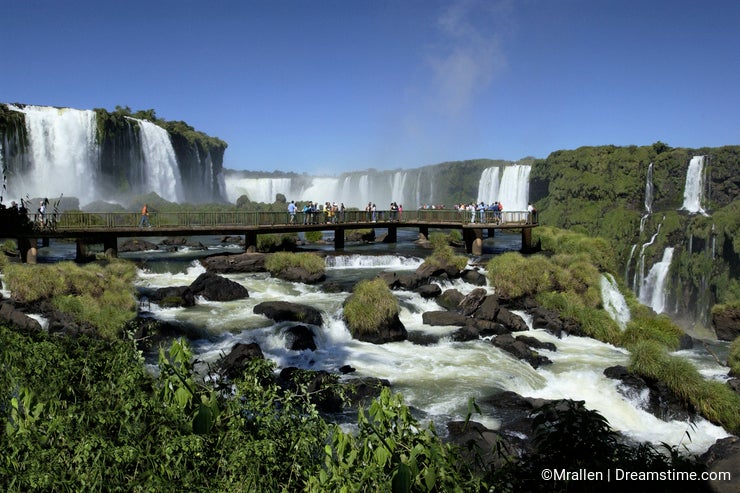 So, back to talking about travel images...........
Some locations may have more than one way of spelling the name of the place or destination, for example:
Iguacu Falls in Brazil, is also spelt Iguassu or Iguazu.
It's important to include all variants in your keywording.
Regarding the image above, there are many shots of Iguacu Falls available, but very few show both the falls, the tourists that visit them and the viewing platforms that allow the tourist to get close.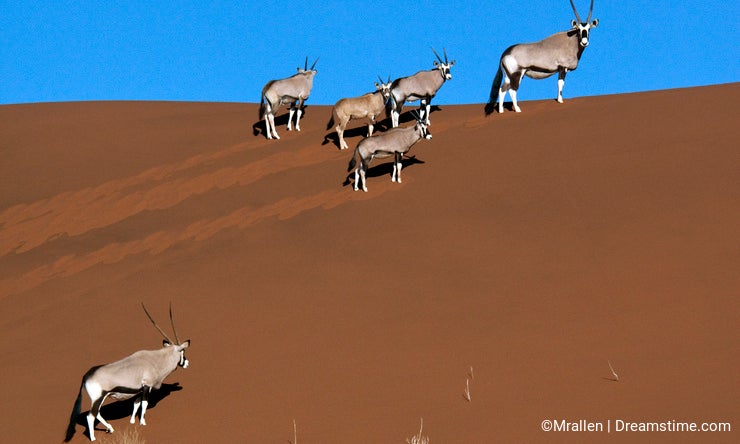 Above: A group of Gemsbok (Oryx gazella) in the Namib-Nuakluft desert near Sossusvlei in Namibia.
In many popular travel destinations the prime reason people visit is often the wildlife.
This is true of Costa Rica, Madagascar, Falkland Islands, the Amazon and many parts of Africa etc, etc.
If your travel subject includes wild animals you should include the animals Latin or scientific name, details of the location or habitat and details of any relevant animal behavior.
The need to travel.......
Obviously, to sell travel images you also need to travel.
The more worldwide locations that you can visit the better. To date, I have visited 88 countries on all seven continents, including both Antarctica and the High Arctic.
I'm a self-confessed 'Travelaholic' !!
Above: Sea ice at 2am in the light of the Midnight Sun - Northwest Fjord in Scoresbysund, Northeast Greenland
Before visiting a location I do a lot of research using both guide books and the internet to help me put together a detailed 'shoot list'.
I travel with the minimum of equipment, but I always carry a 'back-up' camera. I also take a lot of 32gb CF cards so that if my laptop and backup hard drives fail or are stolen, I can just store all my images on the media cards. I try to keep the used cards separate from my other gear at all times. I never delete anything off my cards until I get home.
Try to shoot the 'iconic' locations at your destination first.
If a buyer for a magazine is writing an article about a place and only has room for 3 or 4 pictures, they are probably going to choose iconic images that everyone will recognize as being from that place.
Shoot this type of image first, these are the 'establishing shots' and are the ones that really sell.
Then move on to other things that show your location and it's people in more detail.
Including people in your shot can really help to sell travel images, especially 'released' people. However, it can be almost impossible to get local people (strangers) to sign a release, so this type of image must be marketed as 'Editorial'.
Good Editorial travel images DO SELL ! They are worth doing.
Below are some examples of my Editorial travel images, all have made many sales. Below each image is the kind of information that should be included in the 'Description Field' ................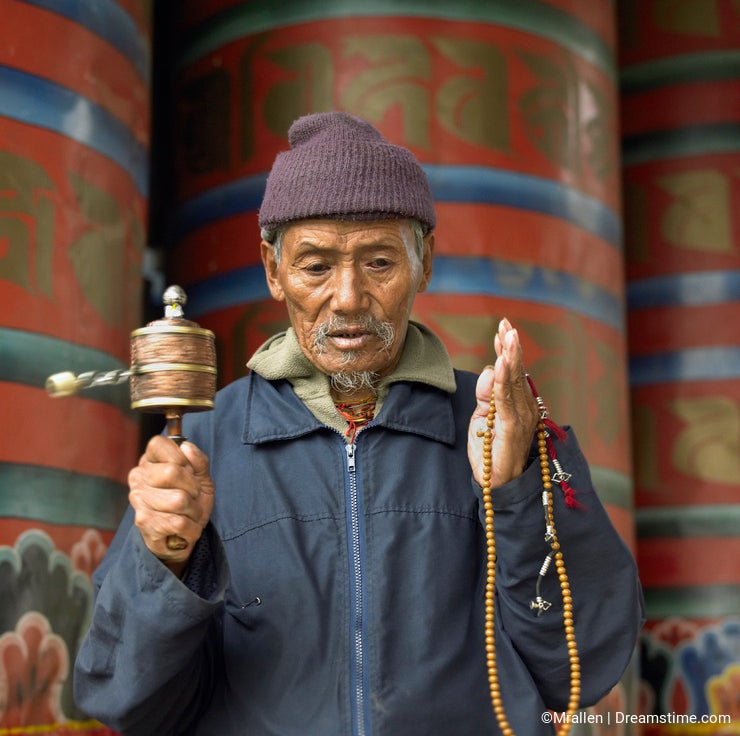 Buddhist pilgrim with a prayer wheel in Paro Dzong in the Kingdom of Bhutan.

Young novice monks enjoy the early morning sun at Shwe Yaunghwe Kyaung Monastery at Nyaungshwe near Inle Lake in Shan State, central Myanmar (Burma).
Burmese woman sorting fish drying in the early morning sun near the fishing village on Ngapali Beach in Myanmar.

U Bein Bridge at sunset. Amarapura near Mandalay in Myanmar (Burma). The footbridge, over Taungthaman Lake, was constructed in 1849 using reclaimed teak columns by the then mayor of Amarapura, U Bein. It is 1.2Km long. (image very cropped - this is a vertical image)
And below are some images that are NOT Editorial, again they are all good, strong selling images:

The Mediterranean islands of Malta. The Blue Lagoon on the tiny island of Comino with Gozo in the distance. .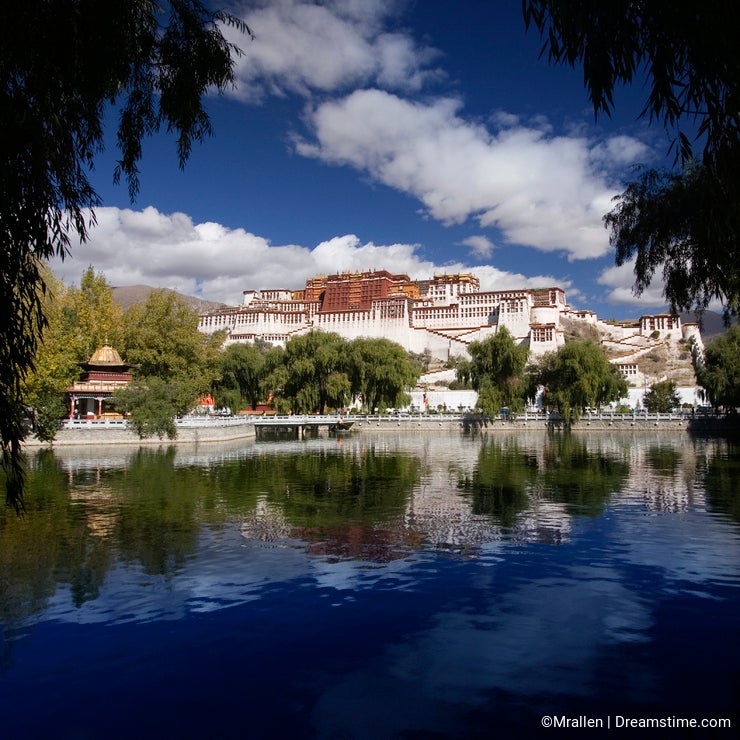 The Potala Palace in the city of Lhasa in the Tibet Autonomous Region of China.

Luxury Vacation - South Ari Atoll - The Maldives in the Indian Ocean.
The Moai of Easter Island in the South Pacific Ocean.
This group of monolithic Moai figures are at Ahu Tongariki.

Temples of the Archaeological Zone in the early morning mist and sunlight - Bagan - Myanmar.
Aerial photo taken from a hot air balloon.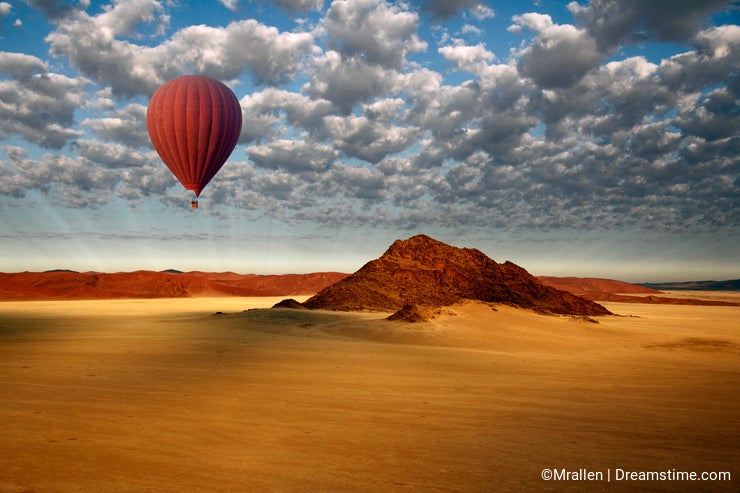 Aerial view taken from a Hot Air Balloon in the Sossusvlei area of the Namib-Naukluft Desert in Namibia.
The Golden Temple or Harmandir Sahib in the city of Amritsar in the Punjab region of northwest India.
This is the center of the Sikh faith and the site of its holiest shrine.
(This is a recently uploaded image - only a few sales so far).
Conclusion
Most people like to travel and many think you can earn money from just taking pictures on your vacations.
OK, you can make some sales like this, but to earn good money you need to be a little more serious about it.
My trips are 'photography trips' not vacations, although I can't say I don't enjoy myself.
Working through a long shoot list can be tiring, but worth it.
My portfolio includes a high proportion of travel and wildlife images and on Dreamstime I'm just coming up to $35,000 in total sales. I must be doing something right.
I think using some of the keywording and other tips I have included in this blog can really help to get your work noticed and increase your sales.
I hope you have found this article both interesting and useful, and it has at least 'scratched the surface' of the very complex subject of 'How to sell Travel Images'.
Happy travels
Steve Allen
Steve Allen Travel & Wildlife Photography
North Yorkshire
United Kingdom
Related image searches
Sales related image searches