Trip Tips: On the road to great photos!
Finding great shots while on the road, for me, used to mean finding great shots while hanging off the side of a road.
My photography manta has often been "anything to get a great shot." I keep a pair of rubber boots in my trunk just in case I end up in a place I might need them for a photograph; I've had friends hold my feet while trying to get the right angle for a photo (be careful!); and I've been nearly arrested for trespassing (don't recommend this one, Dreamstimers). If there's a cool image to be found while on a roadie adventure, I'm the first to try and get it. Here are a few key pieces of advice to grabbing those great, unexpected roadie photos!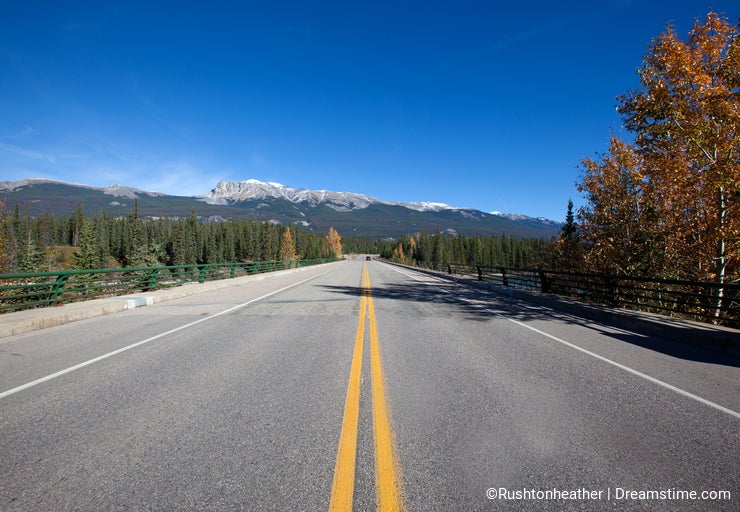 Trip Tip #1 Enlist your friends
This year, I was lucky enough to travel to Alberta for the first time to visit my friend Emily. She is an adventure tourist by trade, and totally understands the need to jump in the car and go see what "road shots" can be captured. The two of us packed up her SUV for several days worth of nature exploring, hiking, photography and general adventuring. The camera had a permanent spot on my lap in the front seat. Emily was more than comfortable driving all over the rocky mountains, with me shouting "pull over here!" every five seconds.
Friends are not only useful companions and sources of entertainment, they can drive you around places you are unfamiliar with, allowing you to be on the lookout for amazing mountains and canoes like this one at Jasper Park's Talbot Lake.

Trip Tip#2 Embrace the quick stop shot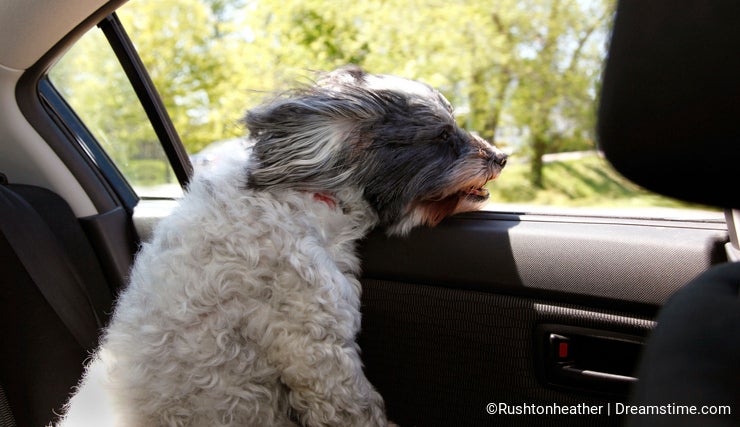 A lot can be accomplished while hanging out your car window (alright, rolling down the window safely and keeping your lens at an appropriate distance from other cars). While in Florida last winter, I sat in the back seat and "tourist style" snapped a bunch of images of International Drive, sometimes literally on the fly. I grabbed these mostly for myself to remember where we had been that day- but was pleasantly surprised when they started to sell right away.

Trip Tip #3 Sometimes the best shot is the road itself
A great shot on the road can literally mean ON the road. While bombing around the backroads of my hometown one autumn afternoon, I spotted a picture perfect lonely lane surrounded by autumn trees. I knew it would not only be the site of many future photoshoots with clients, but that I had to capture the road itself, as it was perfect. Incidentally it's become one of my most successful photos.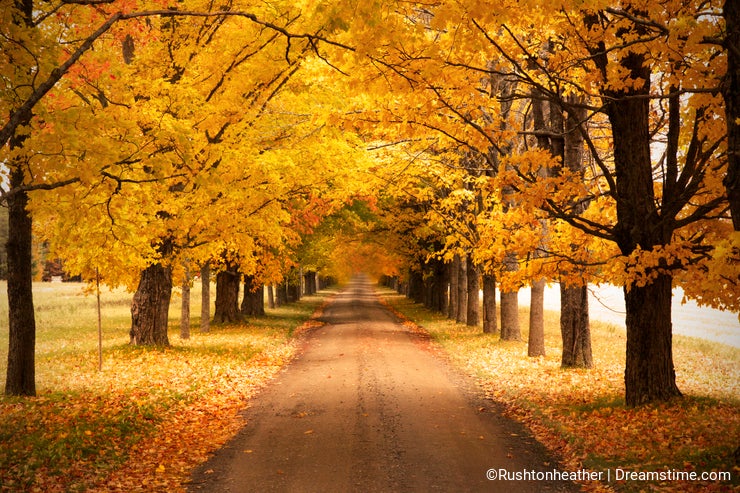 Trip Tip #4 Be creative, but don't be stupid
On the above mentioned Alberta trip, Emily and I did an evening run into Jasper National Park to see what we could find. For those who have never been, Jasper Park is a dark-sky sanctuary- meaning that they want to keep as little light as possible to show off the stars. This meant that when we pulled over to a lookoff spot to get nighttime mountain photos, we couldn't see anything.
Some creative illumination using the headlights on the car, combined with the moonlight coming over the mountains, allowed me to read my light meter and struggle to find a focal point on a mountain tip across the lake. I had one foot off the cliff and Emily held onto my jacket so I wouldn't tumble into the great below. When cars did come around the bend, they couldn't see us because there are no street lamps in that area of the park. After a few failed long exposures, it just wasn't worth it to keep trying to get a photo that would put both of our lives at risk. I felt really vulnerable and I felt unhappy about putting Emily in danger. So we packed up and headed back to our little cabin, where we tucked in safely off the road. The next morning we got up at 5 am and got some beautiful shots from the road that didn't risk us becoming roadkill.
So be a little risky, but not stupid. Keep those boots in your trunk in case you have to trudge through the mud. Keep a friend around to join you on your travels, and don't be afraid to shoot something on the fly.
Enjoy the adventure!

Photo credits: Rushtonheather.