Ultra Violet and the food
My workmate Ioana wrote here about the color of the year 2018. And this is an interesting article, trust me.
I don't know about you, but I am as happy as a kid eating a huge ice cream because Ultra Violet is the one for the next year.
I love violet so much that one of my home walls is painted in this color. My husband made me a surprise and chose this color for one of the living room's walls. I used it many time as a background for my food photos. Anyway, I am not here to write about interior design and about what color can do to your brain and soul. I will write about food.
Even if some are explaining that violet is a bit of an appetite suppressor, I say a violet food can make wonders in your plate. One of the celebrity chefs of our known world, Jason Howard, has a thing for this color so he developed a technique which helps him transfer it from cabbage to seafood and fish. One of his most famous dishes is the purple octopus. But he also cures salmon or scallops.

1. The ingredients Now, let's think of the fruits and vegetables that are noble enough to wear this color. Some were born like this, some were obtain after natural or artificial mutations and interbreeding.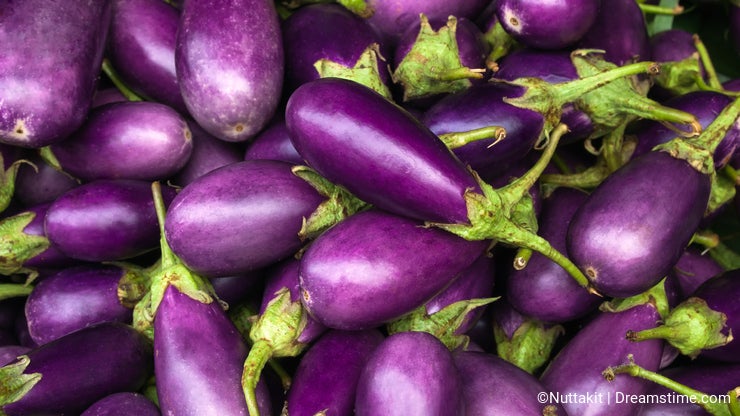 We know asparagus can be white and green but it can also be violet. Some beans and pea pods too. Also tomatoes, peppers, okra, cauliflower, cabbage, onion, sweet potatoes (Ube) and others.

And let's not forget about eggplants, blueberries, plums.
This color in fruits, seeds and vegetables is at all time associated with anthocyans. This word is derived from two Greek words and it can be translated as "blue flower".

These anthocyans are the antioxidants responsible for keeping our body and mind healthy. Helping us fighting against stress, weakness and fatigue. Violet foods are also rich in vitamin D.
Some go even further with this declaring that violet fruits, seeds and vegetables can prevent the cancer.
This cake was made with blueberries, violets and lilac jelly. I know it kept me away from stress for at least 2 days. Made me feel younger too :)

2. The light Violet color growing light (which is actually composed of red and blue LED lights) can help some plants grow better indoors. Most of the microgreens, lettuces, tomatoes and aromatic herbs are grown commercially or at home like this during winter.

3. The props As a food blogger, I am already starting to update my props collection. Meaning I am already looking for that special plate, mug, background or table cloth that will bring violet in my images.

What about you? How do you feel about this color? Are you gonna use it in your images?
Oh, by the way, there's a collection of violet foods right HERE.
Photo credits: Nataliia Avdeiuk, Catalina Zaharescu Tiensuu, Olga Khelmitskaya, Nikkytok, Nuttakit Sukjaroensuk, Olha Afanasieva.