Use of photos for controversial topics
I am new to stock photography and have not yet made much use of photos of people. Usually my "models" are young family members and I have not yet come to terms with the fact that there is no real control over how the photos are used. I think that the only time I really have a say is when I decide whether to post an image or not. For this reason I have been a bit reluctant to approach the parents or young adults for model releases, as I can't reassure them about the usage.
This weekend there was a story in the news (probably worldwide) about a very controversial subject – an incestuous relationship between a father & daughter. The website article that I was viewing made use of a couple of photos that I'm guessing were stock photos. These were very nice photos depicting what was no doubt a normal loving relationship between parent & child (young adult). Photos that the photographer would be happy to share & sell. I'm quite sure that the people in the photos would love them too. There was nothing at all wrong with the photos, but it made me wonder how the people in the photos, and also the photographer, would feel on seeing the photos accompanying this particular story. They may have been professional models and maybe that is different, maybe not. The captions below the images did state that the people portrayed in the images were not the real people in the story but I'm not sure how many readers would actually read the fine print.
So far I have only used this one photo of a family member and he was having fun acting out a role for me as a model. Before uploading, I discussed with him & his mother that I was going to use keywords like depression, illness & disabled and they were fine with that. We were all comfortable with this approach as he is not really recognisable and we all understood how the photo would most likely be used.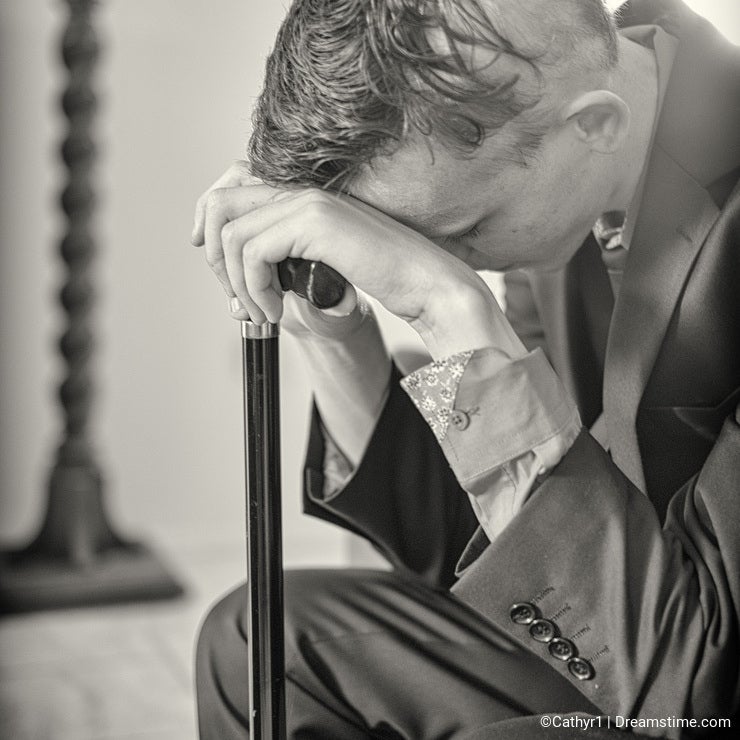 Perhaps the other scenario where a happy & lovely family photo is used in a news story about a disturbing topic is a rarity.
I think this is a thought-provoking issue facing stock photographers and a dilemma I may have to face in the future. I'm keen to hear your thoughts and learn how other photographers have handled such an issue.
Thanks for reading
Catherine
Photo credits: Cathyr1.