Vancouver - Canadian city
Vancouver is a city in western Canada in the province of British Columbia. It lies at the mouth of the Fraser River to the Pacific Ocean.
Vancouver has evolved as a city of many other small wharves and whalebreads and lacrosse settlements on the west coast of Canada. Port is the most important place and heart of the entire agglomeration.
It is an interesting multicultural and colorful city where you can have a nice time on both the beaches in the very center of the city and in one of the 180 parks. The most famous is Stanley Park. It occupies the western part of the peninsula on which Vancouver lies. It is a refuge of wild nature in the very center of the agglomeration. I'm located min. Rich collection of totems. The art of creating these mystical sculptures was widespread among the Indians of the West Coast of America.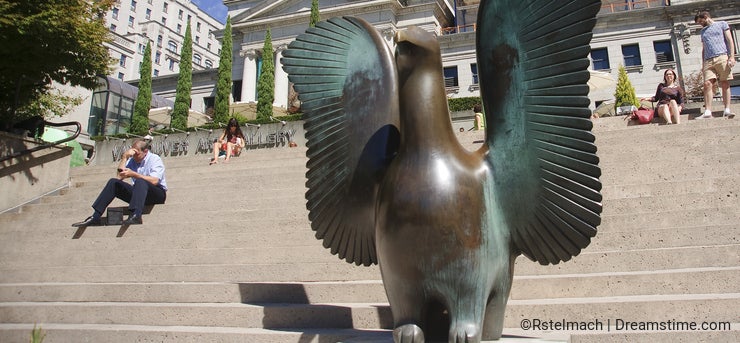 Photo credits: Ryszard Stelmachowicz.