Visit Cesky Krumlov in Czech Republic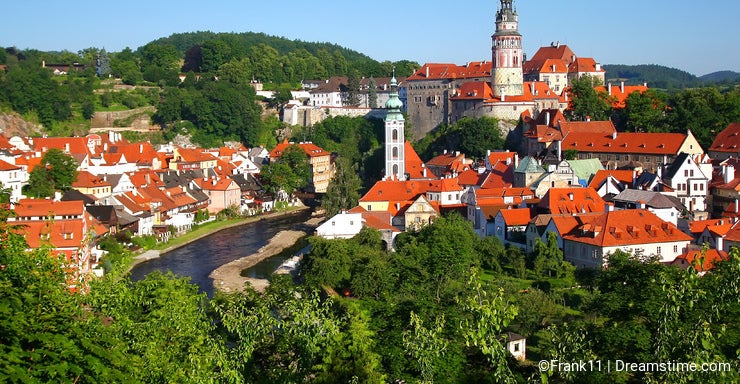 Most tourists who visit the Czech Republic in the heart of Europe, discover Prague with its monuments- famous Charles Bridge, Hradcany Castle, St. Vitus Cathedral or Mala Strana etc.
Because I'm from the Czech Republic, so I know that this country has many beautiful places that you can visit. I chose the historic town of Cesky Krumlov, about 170 km south of Prague, near the border with Austria and Germany.
You can get here by car, by train or by Shuttle bus from Prague (about $37) or from the Austrian city of Salzburg (about $ 31). In one day you will visit the historic city center, a tour of the state castle and lunch at one of the many excellent restaurants. I used my own car so I could get to know the city and its surroundings. But man have to count with parking problems.
Because I wanted to enjoy the unique atmosphere and spirit of this city, I was staying for 2 nights at one of the many guest houses to avoid the crowds of same day visitors during the day. Pensions in the historic part of town have a history that dates back to the Middle Ages. The owner of guest house described me the history of the house. House was adapted to meet the requirements of service and comfort for today's tourists, of course. I recommend to book accommodation in advance, especially during summer months.
What did I see?
1.The Czech Krumlov Castle in the first place. The castle was mentioned for the first time in 1242. The castle area is one of the largest in central Europe. It is a complex of forty buildings and palaces situated around five castle courts and a castle park spanning an area of seven hectares. Very interesting was the visit of the original Open Air Theatre with Revolving Auditorium in the castle park. Because I like to take pictures, I visited the Castle Tower ($2) to take aerial pictures of the city.
2.Latran – old town under castle with its winding cobbled alleys and admired gothic and renaissance houses, galleries, shops, pubs, restaurants and hotels. It is a lovely place for taking pictures of old architecture and street photo.
3.Nice photos of the castle you can make from the view near the Hotel Ruze (Hotel Rose). I took nice pictures throughout the city from the hill above the bus station in the morning.
4.Unforgettable for me was a visit of Museum Fotoatelier Seidel – the pioneer of photography from the late 19th and early 20th centuries.
If you like museums and want to save money, buy Cesky Krumlov Card and save 50% on admission to five museums.
I heard that in Cesky Krumlov is a lot of restaurants where you can eat well. I decided to forget about the diet and I ate a traditional Czech food - Garlic soup with roasted breadcrumbs lard and Mix of grilled meats (Sorry, my wife). Famous Czech beer to that, of course. I recommend Tavern Satlava or Guest house and restaurant Na Ostrove. Taste Grilled pork knee with mustard, freshly grated horseradish, pickle, pepper, cabbage salad and sourdough bread. And Czech beer, of course. Did you know that the Czechs are the first in the world in drinking beer per person (144 liters per person per year)? It's crazy, I think.
Because I arrived by my own car I also visited the Monastery Zlata koruna (8 km from Cesky Krumlov, you can use the cruise by raft on the river Vltava – GREAT! ) and Renaissance chateau Kratochvíle (about 30 km from Cesky Krumlov).
Thank you for your attention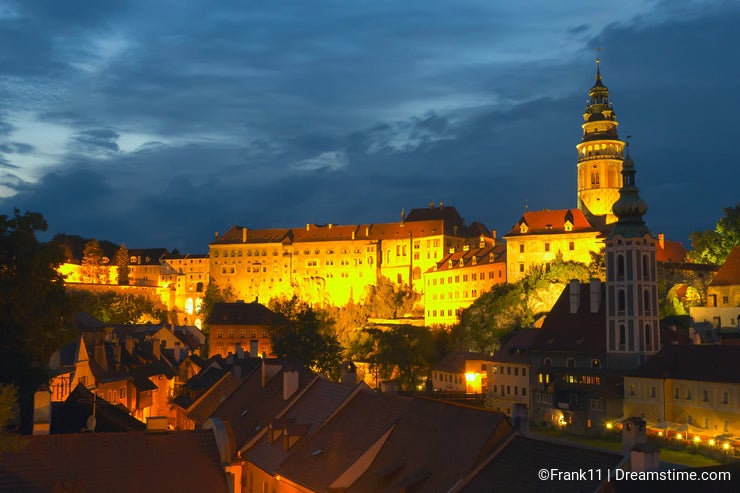 Photo credits: Jaroslav Frank.
To provide you with additional information about how we collect and use your personal data, we've recently updated our
Privacy Policy
and
Terms of Service
. Please review these pages now, as they apply to your continued use of our website.