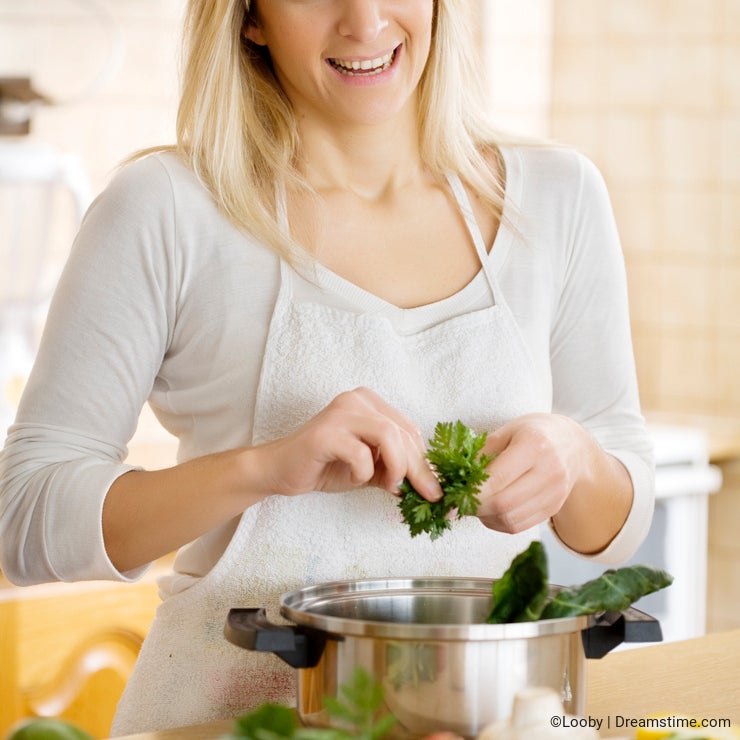 Evolving from means of sustenance to means of indulgence, food is today considered an art committed to both feed the body and please the eye. Quality food, cuisine and gourmet are recurrent words in our vocabulary while food-related images still have a wide market areal to cover. Traditional or exotic cooking and the multitude of recipes have all allowed us to develop various eating habits, varying from fast food addicts to organic or vegetarian food devotees. Numerous campaigns supporting healthy eating habits have been launched throughout the world in the recent years in the hope that this will reduce obesity and the increasing number of illnesses caused by eating disorders or unhealthy food. Nutritionists caution against unhealthy, fattening food and medics advise us to rely on good old homemade food and remind us that the kitchen is not just a room in the house. Cooking as a process and activity in itself is promoted not only as healthier alternative for our fast-food educated young generations, but also as hobby and even therapy.
Food photos thus become a wide category that covers not only the ready served cooked meal but also the people involved, the setting and the process itself. Most tutorials on the topic will advise to shoot everything, starting from raw ingredients, chopping or grilling until the finished product. You never know what you may sell. Remember only that cooking for the camera requires a certain amount of preparation in advance and a fluke snap will not do the trick.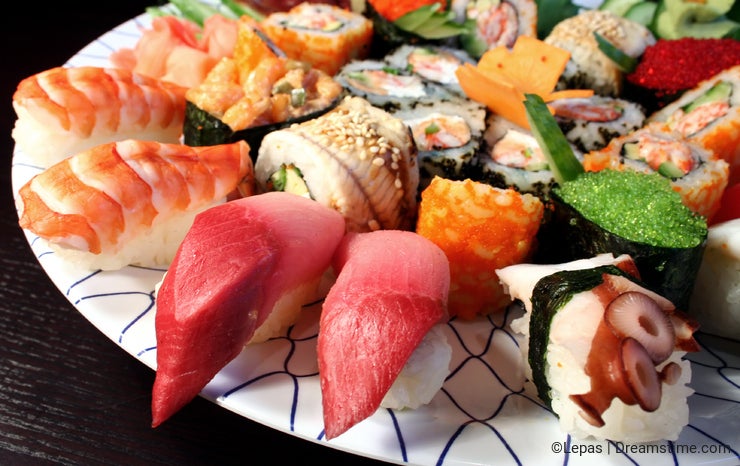 Style the food– a food styling kit would be ideal, but very few of us can afford one or even a food stylist for that matter. Even fewer would venture to use the classical blow torch on their own in order to prepare a turkey for a shooting session. The food you cook at home may taste delicious, but remember that the ultimate goal is to make it look so. Basic details to make your food look chic are at hand with numerous tutorials and resources available online. Specialists offer us a variety of tips ranging from replacing some "sensitive" food items with fake but more resistant ones to actually cooking the perfect photo food. However, since we are planning on having our own food images with less complicated resources, I recommend the traditional cook's basics.
The most useful tip for those who cook their own photo foods is to never overcook. Not only is this unhealthy, but anyone with a bit of cooking experience will know that over-roasted chicken will wrinkle, over-boiled vegetables will get smaller or sometimes end up glued. Be careful with the lights or exposing time as these may affect the food as well. You may have to prepare a few dishes before getting the perfect-looking one, so you should keep in mind simple and quick recipes. Also, I advise you to try out your traditional recipes. The food you have cooked for years is the food you know best and expect less unpleasant surprises from.
While you are at styling food and want to capture more of the cooking process, make sure you also use your props and models.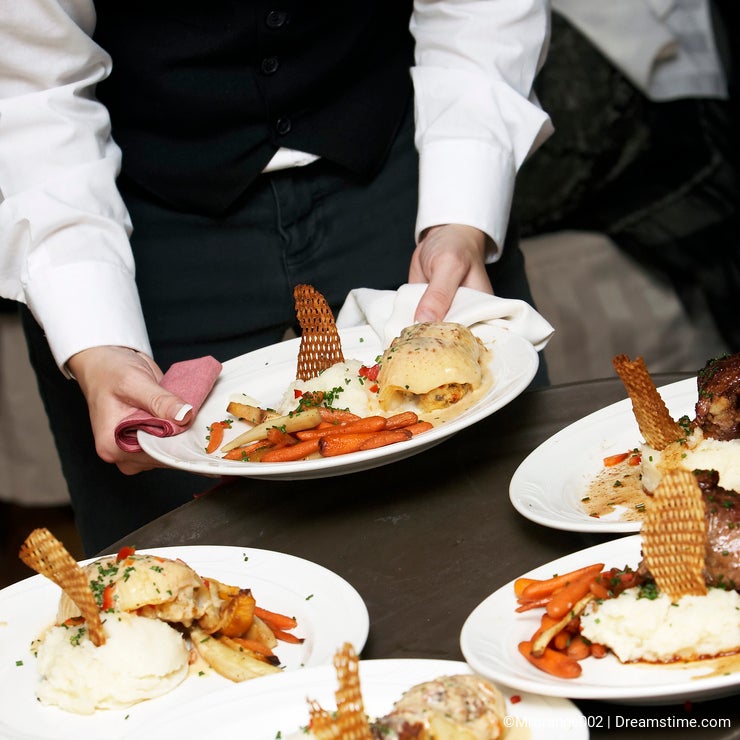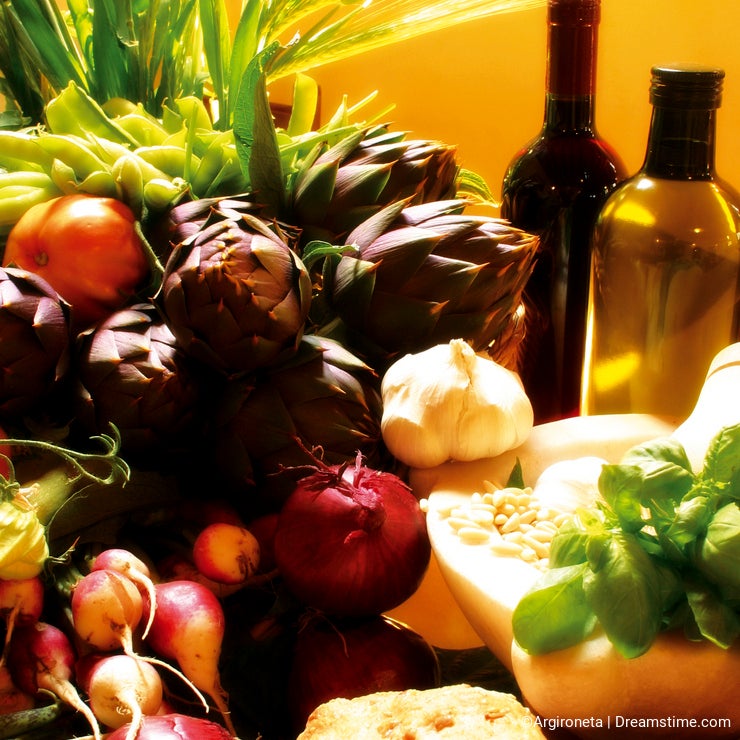 Style the props– when deciding the props for such a shooting session you must think carefully what you are trying to photograph and sell actually: the ready dish, the cooking process, the ingredients or the chef. Cooking and food in general is very much about and related to colors so make sure you choose the setting that makes your food or chef stand out. The colors you choose for plates, pots, tablecloths, cutting boards must bring out the best from whatever you are focusing on. You might try a few combinations here and see what plate color would match your cranberry sauce, what tablecloth will make your vegetables stand out or what apron will make the cook look at his/her best.
Depending on the subject you decide to photograph, you may have a few minutes to get your perfect shot or maybe a bit longer. Most specialists advise us to use a stand-in or replacement before actually photographing the food. This way, you get your chance to arrange the props carefully without fearing your lettuce leaves will fade.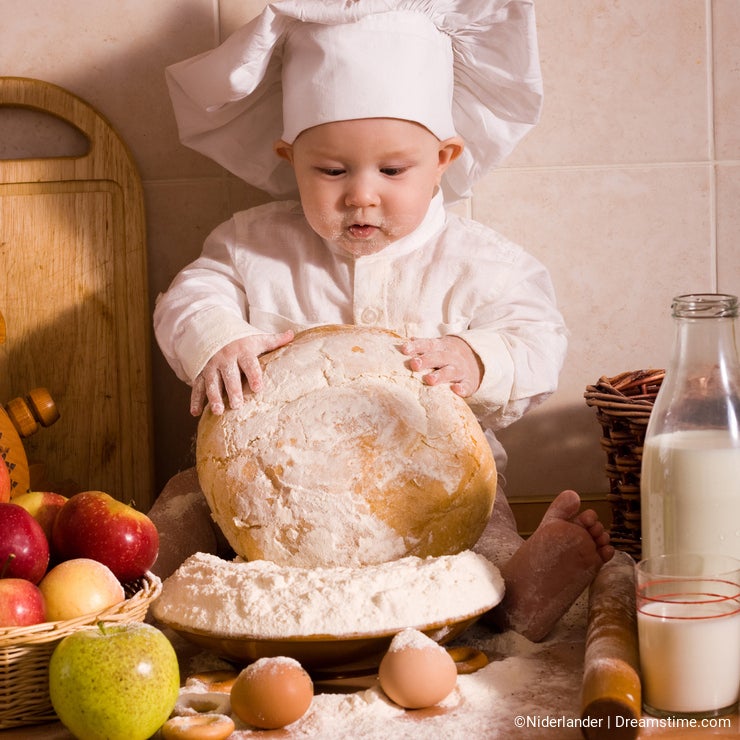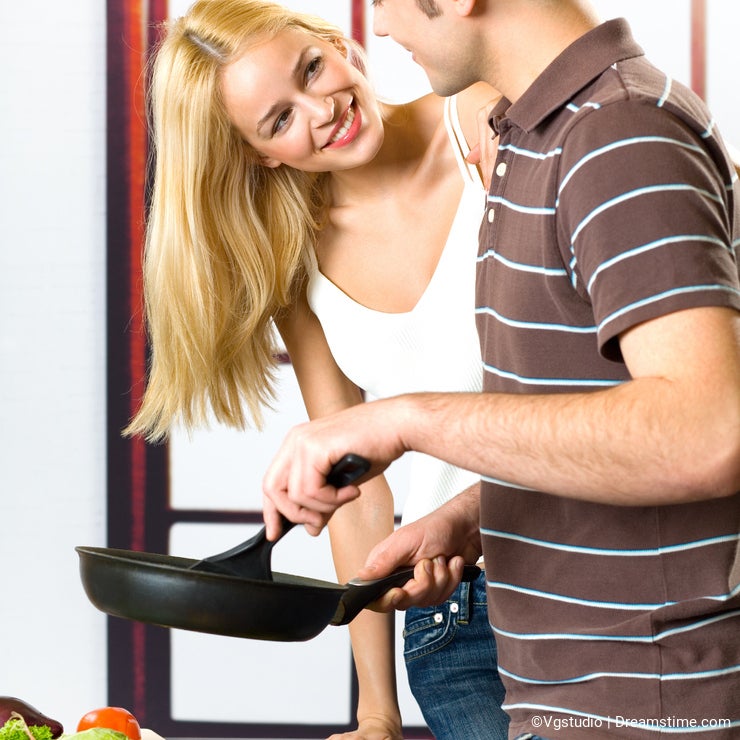 Very important: make sure your props are always clean. Cooking can get messy. Unless you want to sell a disastrous kitchen, you should clean and wipe not only the lens but the kitchen tools as well. If you are working with sauces or food that may prove hard to set in one fixed position, always keep a towel at hand to clean plate edges - :) this is a trick I learned from avidly watching cooking television shows. Also, dirty chef uniforms can be funny if you want to sell a comic cooking session but I think most people will appreciate cooks who put food on the plate and not on their clothes. Nevertheless, remember that cooking is a fun art so a children's food fight or a group of friends cooking chaotically but exuberantly may always be that something in your portfolios.
Last but not least, the details: macro images are a very good option for food – macro gives the tempting look that makes you wanna take a bite. It always helps to blur a bit the background for huge visual impact on your outrageously delicious chocolate cake. Use a tripod for best results.
Since I am neither a photographer nor a chef, I humbly ask contributors to add technical tips, expertise, secrets and experiences in general to what I have listed above.