With a warm ... History of one photoshoot
October 2014.
As I recall, it was the first experience for me with the new master of beauty Alexandra. Image, or rather the makeup, long discussed, specified the items to the shooting and during the preparation of the model is directly in the dressing room.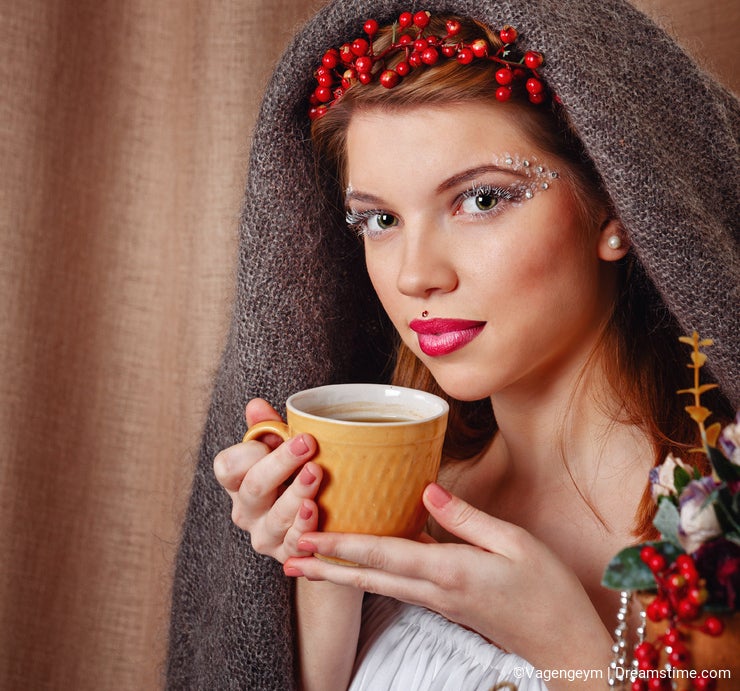 I wanted to add flavor to the image of the model, that is, everyday quality makeup seemed enough. In my fantasies were sparks and pieces of ice. We added a sparkle above the lip, and pieces of ice on the cilia and eyebrows, thus emphasizing that the model we have frozen.
Young beautiful girl with an unusual make-up wearing a knitted scarf drinking hot tea
Outfits this time I borrowed from the theater. Everything was available at my home. White dress and two warm scarf. One is a real Orenburg shawl. The one white. Easily passes through a wedding ring. As this was the first experience of studio work has continued and my favorite model Nadenka. (Model test in the studio, I do not think).
Sprigs of rowan courtesy of Alexander. Jars of jam, cup, tablecloth (which is actually a cozy blanket), a vase and a bouquet of autumn - a prop, which I found in the studio, already directly during the shooting.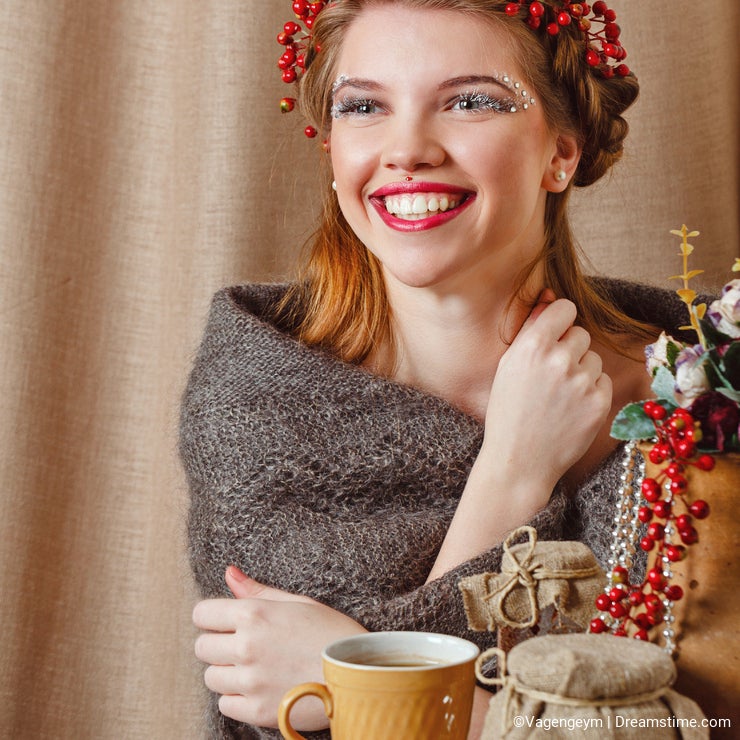 So, I wanted to convey in the picture atmosphere that reigns in the house when the battery has not drown, and the window is already cold. Stable early October to Volgograd.
Nadia was a challenge to show that she's back from the cold and trying to warm wrapped in warm scarves and holding a cup of tea. While remaining incredibly sweet young lady. Nadia done, coped with its task, as well as Alexander, who helped me to translate ideas into practice and create a wonderful image.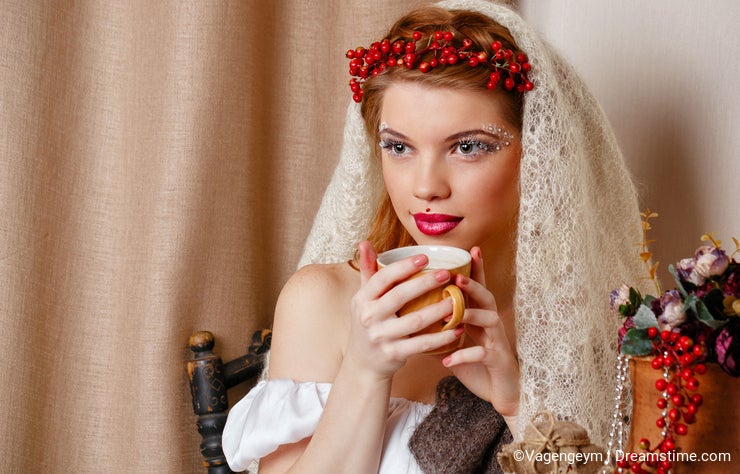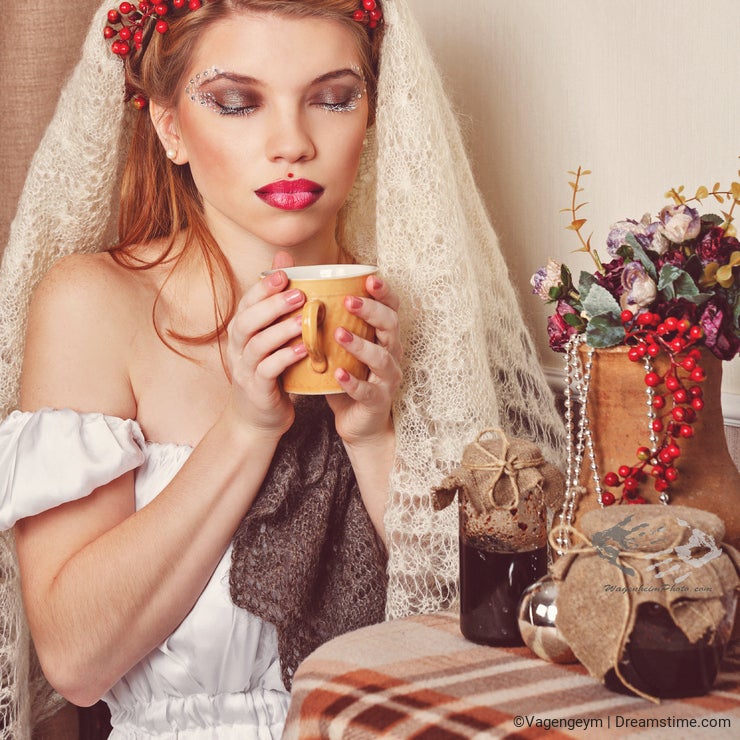 Photo credits: Vagengeym.