A Warm September Sunday at Corfe Castle UK
A Warm September Sunday
I am lucky enough to live in one of the most beautiful corners of the earth, in the South of England. It doesn't matter where you live in this country, you do not have to travel far to find somewhere of interest. It is steeped in History and boasts the most diverse and beautiful coastline.
I have had my brother staying with me for a while and he, unlike my husband, is interested in photography, although not quite as much as me.
I don't often have the opportunity to take a day out to take photos, and I am quite restricted in how far I can travel as I have commitments that require me to be at home.
Anyway, a warm September Sunday, a few weeks ago I had a free day and so my brother and I decided to visit the small medieval town, Corfe Castle, located amidst the Purbeck Hills here in Dorset, about twenty five miles from home.
As you approach the town the first thing you see is its ancient castle standing tall, atop a very steep hill, on the outskirts of the town.
When we got into the town it was packed with visitors, and there was nowhere to park the car. We decided to try and find a vantage point on the outskirts.
We left the town by an uphill, winding road and drove for about a half mile, when we found a pull in, by the entrance to a field, where we could park.
We thought we would have a look to see if we could view the castle from there. We were in luck. It turned out that the land is owned by the National Trust and we are free to walk it. We were the only ones there and just around the corner from the gate, beyond a small hill the castle came into view.
A Panorama of Corfe Castle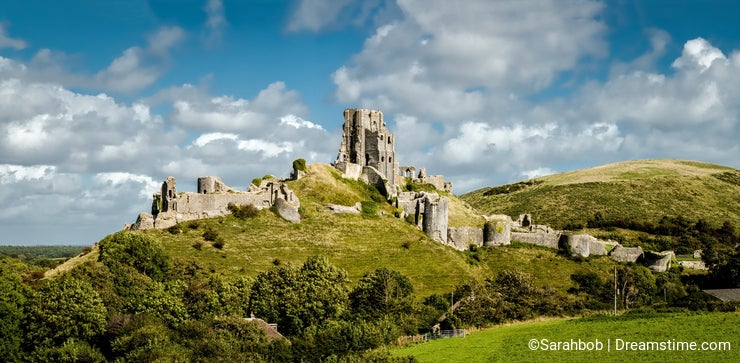 We stood in awe. The view was breathtaking and, although we were a distance away we could see the whole castle.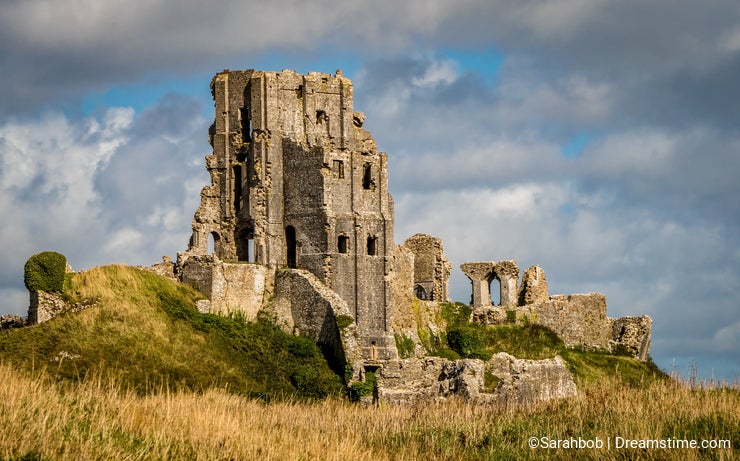 The fields around the castle, and, the hill on which the castle stands are home to several kinds of rare breed sheep. Some of them ignored us, but others were more inquisitive.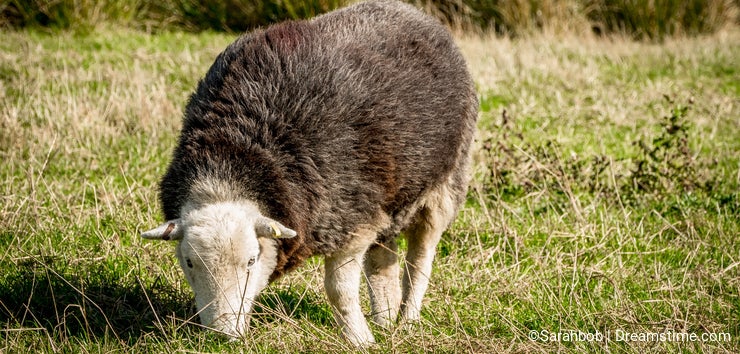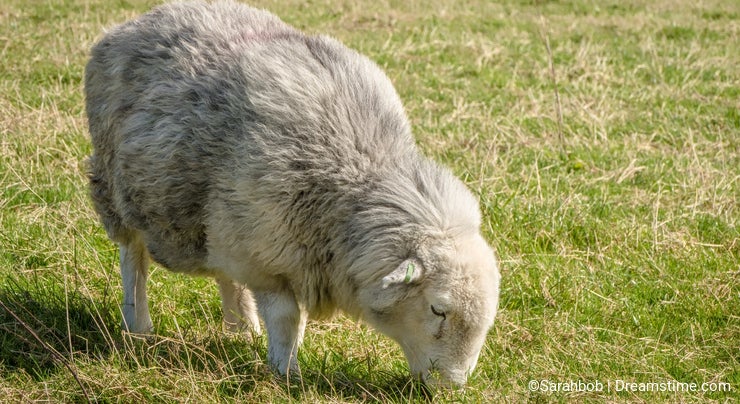 We also spotted an interesting field mushroom nestled in the grass. It is a Parasol mushroom and is edible.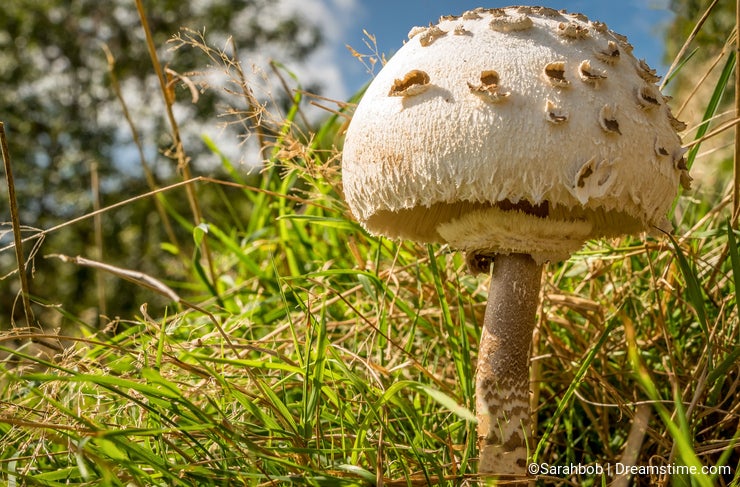 After a fun filled afternoon and taking hundreds of photos we set off for home thinking that, that was it for taking photos! And then, five minutes from home, we spotted these in the field and, to top it off, it was 'golden hour'. What a fabulous end to a great day.

Thank you for taking the time to read this story. I hope you enjoyed it.
Photo credits: Sarah Dowson.
To provide you with additional information about how we collect and use your personal data, we've recently updated our
Privacy Policy
and
Terms of Service
. Please review these pages now, as they apply to your continued use of our website.