Or the perks of being a photographer. You get to travel and discover the world and come back with stunning views of places that for starters, us, human beings, can only frame them in our houses. But how do you get to stand out with an amazing waterfall capture?
Q&As with Dmitry Rukhlenko.
1. What do you feel when you photograph a waterfall?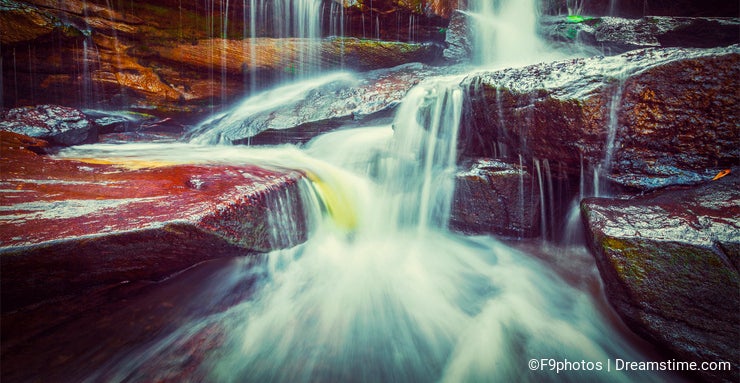 I enjoy photographing waterfalls. Many of them are charming and photogenic. It is said that the flowing water is one of the things that you can look at forever, and waterfalls are the perfect example of this saying. A small waterfall is peaceful and calm, and a large one shows the real power and grandeur of nature.
2. What special techniques are you using when photographing waterfalls?

I always use a sturdy tripod (in my case Gitzo Traveller) with remote shutter release for long exposures. If needed, I use ND filters to adjust the exposure length. I usually prefer exposures of 1/5-0.5 seconds, but it depends on cascade size and flow speed. Quite often I use a polarizing filter to remove some reflections and glares. I prefer to use a wide angle lens and try to get as close as possible, since it makes the lines diagonal and adds dynamics to your images (and, alas, sometimes it adds some water in my shoes as well). Always use a lens hood and cloth for drying the lens.
3. How do you find beautiful waterfalls to photograph?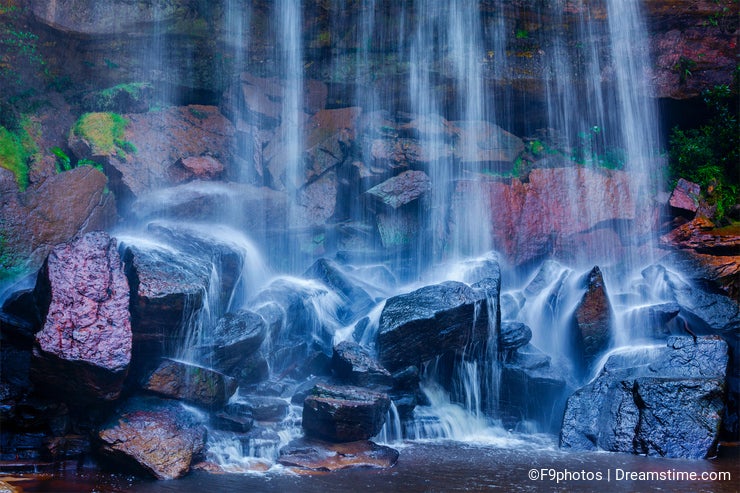 Before going somewhere I always do a research, check the images on the Internet, on Google Earth etc.
4. Any particular thoughts? :)
It is important to remember that waterfalls greatly depend on weather and season (especially in tropical countries). It is always better to take pictures after rain, or in the late rain season when there is a lot of clear water. Light and time of day are also essential factors to consider.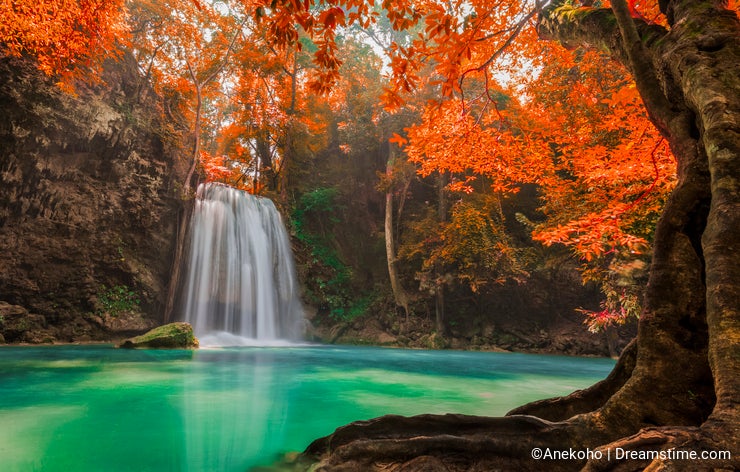 We hope Dmitry's tips made you book your next trip.