Wayag Raja Ampat, Hidden Tropical Paradise
So guys, this is the unknown beauty.. Amazing crystal sea in an island which was called the black island. It's called so because 200 years ago, it was still the unknown, untouchable by the outsiders. It's in Raja Ampat, Bird head of Papua New Guinea which is the Indonesian part, located in the northern of Australia.
We flew from Jakarta to Sorong by plane and landed in the morning, welcomed by the beautiful sunrise in warm temperature.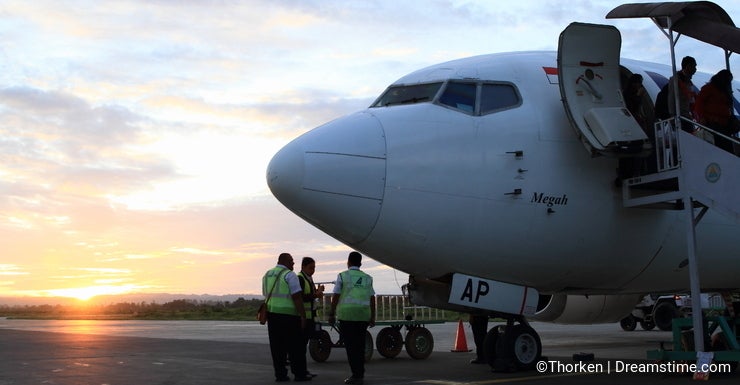 The new airport had been built already, due to the high number of tourist heading to Raja Ampat to dive. Raja Ampat is one of the best diving spot in the world, the nature is still untouchable by human being.
Raja Ampat is an archipelago located in the northwest tip of The Bird Head of Papua. There are many resorts and guest houses available to stay and they provide the service to pick you up directly from Sorong by speed boat. The service is quite expensive when you are solo traveler, but it's fine if you travel in group. Another way to go there is by public boat transportation which is comfortable (the tropics hot temperature combine with the huge number of passengers and luggages on the boat could be a problem) and the price is affordable. This is the ship harbor connecting Sorong and Raja Ampat.

The journey takes around 2-4 hours from Sorong to Waisai (the capital town of Raja Ampat) depending on the type of speed boat you take. Then you have to buy the entrance ticket to the conservation area Raja Ampat around 90-100 USD for foreign tourist and half price for the domestic tourist. Then you will get an entrance card which is valid for one year.

One of the must seen destination is called Wayag, in my opinion it's the best vista scenic you could ever get in Raja Ampat. The journey takes around 4-5 hours by boat from Waisai to Wayag. But it was really worth it.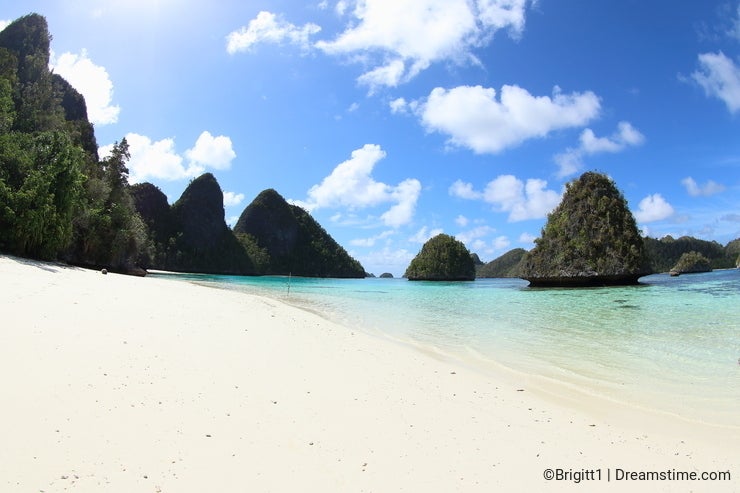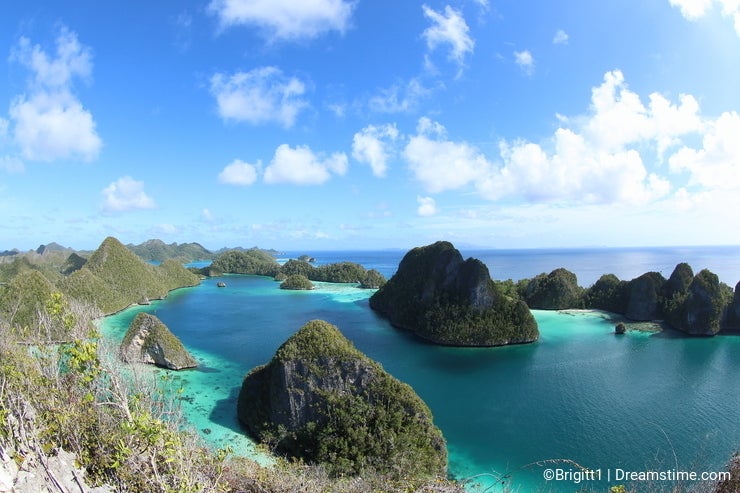 I named the blog as Hidden Tropical Paradise because not so much people know where is it and what can we see and do there. This archipelago is really amazing, if you want to run away for a quite vacation, you can take this destination to consideration :)
Photo credits: Antartis, Insos Kampung, Petr Zamecnik.