Weddings: a miracle event, a privilege to photograph
"Therefore shall a man leave his father and his mother, and shall cleave unto his wife: and they shall be one flesh." Genesis 2:24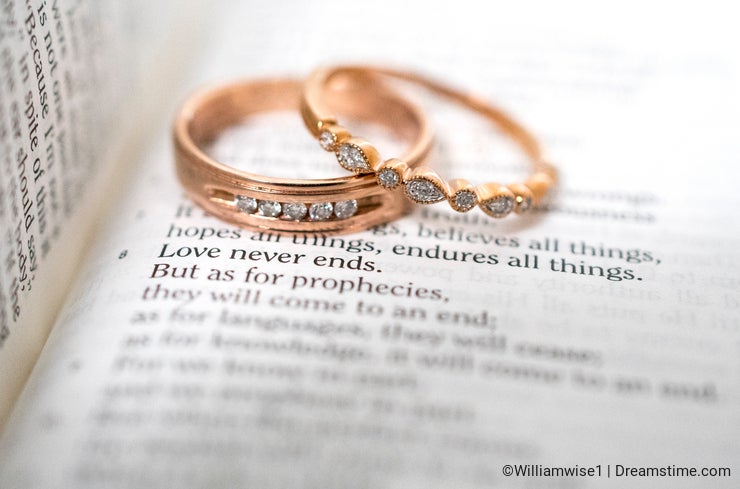 "Can you take pictures at our wedding?" It seems every photographer is asked that question at least once. Even if your genre isn't portraits, people or weddings, they still ask. Often, they do not understand there is a huge difference between shooting wildlife or landscapes and shooting events such as weddings. But they know you're good with a camera, and so they ask.
Personally, I really don't like photographing weddings. I do enjoy seeing someone's face light up when you show them a good photograph of themselves, but I guess I can't handle the immense pressure in photographing a wedding. If it doesn't turn out well, you can't repeat it! So, quite often, I decline their request. "I'm sorry, I'm an animal photographer, and I just don't like shooting weddings", I tell them.
But in the end, I go back and tell them I will help. After all, it is normally a good friend on a tight budget that is asking for the help. And also, I reconsider what an awesome privilege it is to not only observe such a sacred ceremony, but to capture it permanently for the couple! To have a part in witnessing a major miracle… for that is what a wedding is: a miracle. Two imperfect people come together as one, to form a perfect union.
So I suppose I shouldn't look at the request to shoot a wedding as an annoyance, but as a great honor. An honor to be trusted to capture and forever preserve this wonderful event; and an honor to witness one of the greatest institutions given to mankind by God!
Photo credits: William Wise.