Week with Micro Four Thirds Panasonic GH5
Dear fellow Dreamstimers,

I would like to mark my milestone of first thousand uploaded photos and first accepted 4K video with something practical, not just with set of pictures from my portfolio. Anyway, thousand pictures online doesn't mean thousand good pictures, only thousand pictures that meet the criteria od Dreamstime standards. Better milestone to celebrate in my opinion is thousand sold pictures (hat goes down for all Dreamstime contributors that allready made it !), because as someone once said, good photography is sold photography - sale means value of your creative effort for someone.
So i would like to share my experience with beautiful, yet expensive Micro Four Thirds Camera, new flagship of Panasonic, model GH5. I made a review for local tech web portal (local and internet sounds like nonsense right ? Okay, it was written in Slovak language, so it's local enough, even if it's online.)
Pany GH5 is in my point of view something above my amateur creative effort, as i am mostly equipped with my basic DSLR. But i made allready some test of DSLR and mirrorless cameras from higher end and allready reviewed two generations older GH3 or competitors from APS-C sensor equipped mirrorless cameras like Fujifilm X-Pro 2. Compactness of the mirrorless body isn't an issue of GH5 - it is pretty robust, heavy and, of course, dustproof. When comes to lenses, especially telephoto, it is a different story - smaller sensor size together with lack of mirror and shorter length of the lens is an advantage of this system, both for Panasonic and Olympus.
GH5 came to me with 12-60 mm F2.8 - 4.0 stabilised lens, which is equal to 24 - 120 mm of full frame sensor camera, nice range and compact size for general use. Dual stabilisation called IS II is the first highlight i wanted to see, as i heard rumors that his main Micro Four Thirds rival Olympus OM-D E-M1 Mark II can make handheld sharp pictures of steady objects at exposure time 0.5 second. Author of these rumors, professional photographer and journalist didn't tell me what focal range he used. But i tried it in dim light of 6W LED bulb on full zoom with 1/10 second at ISO 400 and...perfectly sharp picture. Even to 0.5 second it stays sharp. Wow. Something impossible with my DSLR and stabilised lens.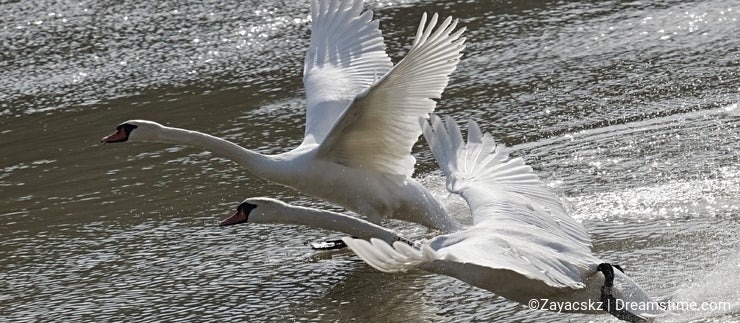 As camera was offered for testing in limited period of one week, testing focus speed on a river with gulls and swans was the only option available. I must say, that 255 zones Depth Of Defocus contrast metering focus suprises me a lot. GH5 doesn't have phase detection focus, but DFD contrast system worked great for this situation. 4 out of 5 images of gulls and other birds flying around me were perfectly sharp, only most complicated situations where bird flew in front of dense trees were sometimes out of focus. Not to mention doves starting an landing from water. For nature and travel photographer i think this combination of camera and lens is superb sturdy yet still compact (and weatherproof !) solution.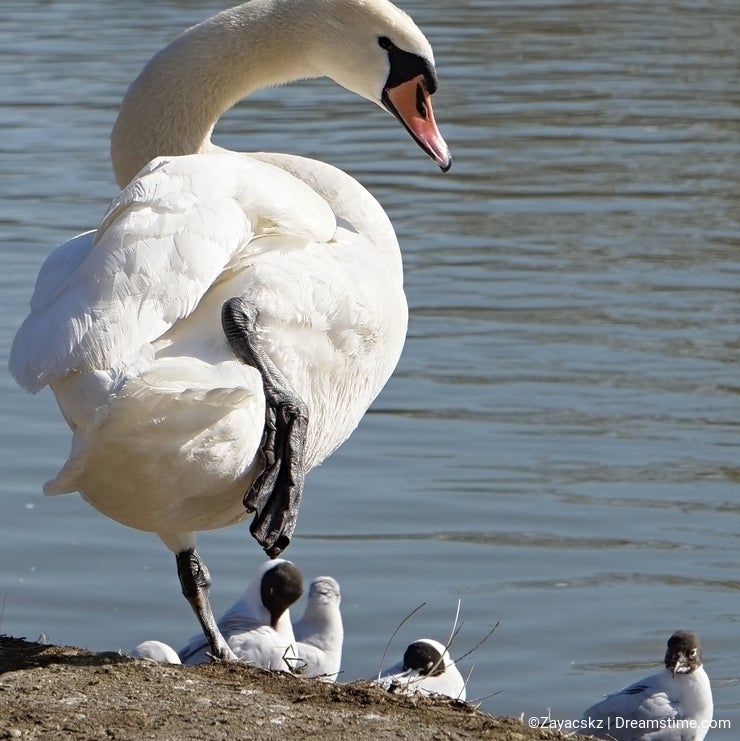 Third advantage of this camera is it's main market target - capturing beautiful smooth 4K videos. GH5 came to with all equipent, including additional grip and extension for connecting two microphones. As a newcomer in this field i tried briefly two dynamic vocal microphones for recording cheap acoustic guitar and sound after proper placing and little adjustment is way better than internal stero mics. Of course, this equipment is optional and draws battery when connecting condensers with 48V phantom power.
4K with, both UHD and DCI/UHD at 3840 x 2160 and 4096 x 2160 with bitrate 150 MBps and option up to 400 MBps together with excellent stabilisation and reliable focusing, lot of options like slow motion VFR with framerate 180 pictures per second makes this camera a serious choice for either semi-pro or professional videographer. I must honestly say that my first 4K footage accepted on Dreamstime (swimming dove landing on river shore) was made with this camera and i made only basic edit on it - removing unwanted footage. Compared to former GH3, where video dividing took several seconds not to mention that each dividing camera asked for turning off and on again, dividing 4K on GH5 was a breeze.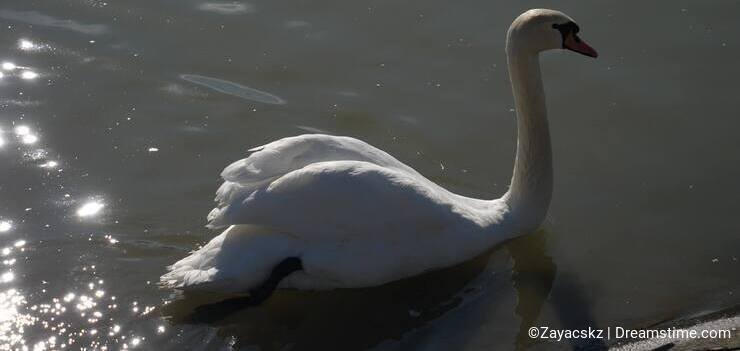 Are there any cons ? Of course, camera is bulky and expensive. Battery cannot last as long as former model GH4, but difference is not that bad. Jack for headpones is in way of rotation of flipped display. Overall nothing too serious.
Personally i think that both flagships of Olympus and Panasonic with dual stabilisations are a game changers in photography. Surely they cannot fully substitute full frame or APS-C DSLRs, but smaller 20 megapixel MicroFour Thirds sensor can retain detail very well up to ISO 800. Imagine situation when you can shoot interior exposition of bonsai art and instead of ISO 6400 you can set ISO 200 or 400 and make pictures handheld at amazing half of a second, casually, without a tripod.
I hope there will be dual stabilisation available for cameras with smaller frame , something with size of Pany GM1 or GM5 with this technology - ideal everyday allrounder.
If you have experience with dual stabilisation on Micro Four Thirds, please share.
Photo credits: Zayacskz.