What is royalty free stock?
There's a lot of confusion online about what Royalty Free is and how it applies to stock photography, so I thought I should explain the term in plain English.

First, I understand where is this coming from: when you put Royalty next to Free, some people may think that royalties don't need to be paid since they're free, right? Well, not exactly:
Royalty-Free is a term used mostly in creative and IT industries, which basically means you don't have to pay for each use of copyrighted material or intellectual property. You still have to pay to obtain the license to use the creation, but you don't have to pay again each time you want to use it. In some cases, the license can be even free, but in most cases there's a small fee you will have to pay in order to obtain it.
So, to make it even shorter, Royalty-Free means you pay once and you can use many times.
In stock photography, the Royalty-Free model means the same: you pay once to download the image and obtain the license to use it, then you can use it as many times as the license permits. The licenses may be slightly different from one seller to another, and you will usually find them in the terms and conditions of most websites, but bottom line is: Royalty-Free stock photography does not mean free photography. It's only a very relaxed way of licensing images, without having to count each use in order to pay the royalties.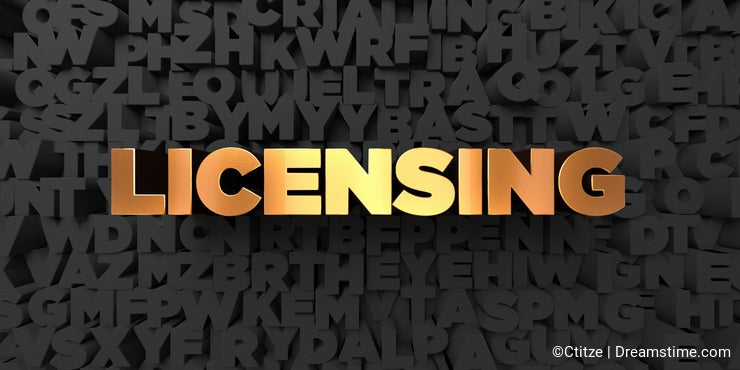 Royalty-Free is the most common and the most known way of licensing images online nowadays. On Dreamstime, you will mostly find royalty-free images ( photos, videos, illustrations, vectors) and audio (music, sounds and sound effects) immediately available for download in exchange for a small-to-medium fee, depending on your usage.
But you will also have the possibility to buy the full rights of an image, by choosing the extended SR-EL license, for a larger fee. The SR-EL also has some variations, like the SR-EL1 and SR-EL3, which are giving you the possibility to use the images exclusively for 1 or 3 years. While these extended licenses are still fitting the Royalty-Free concept, they're somehow closer to the Rights-Managed concept of selling, since they're offering exclusivity for the right of usage, from the moment you paid for the license (however, the previous licenses acquired by other buyers will not be affected, they will still be able to use the images they've paid for).
The term "royalties" was coined by the publishing industry, where authors (writers but also cover artists etc.) received a fee each time their creation was sold or used.
So, to sum this up, Royalty-Free stock does not automatically mean free imagery, it only means you can pay for an image once and then use it as much as you like, with very few restrictions.