Why Photography and Sports Go Together?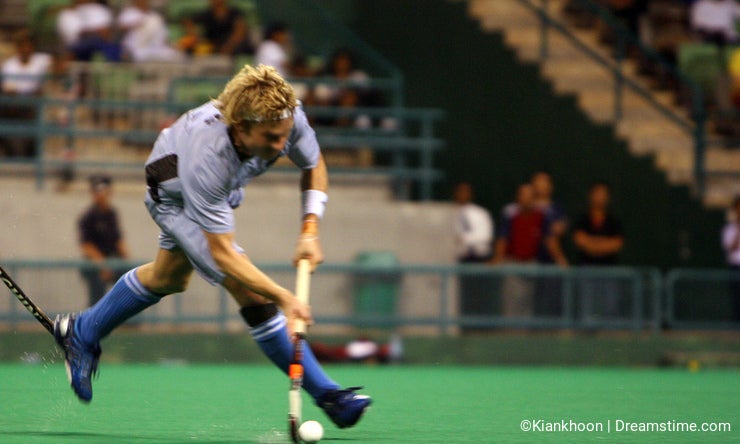 There is in fact an unavoidable connection between photography and the world of sports. In the present day, you can observe that photography is seen in every sport event and it has become an essential element rather than a custom. Observably, many of the online sports websites used to take photos and upload it in their website in order to highlight the main moments of the match. The main aim or sport websites to upload photos of a sport match is that it can bring a lasting impression on the viewers and can also draw the attention of more viewers. It may guide more viewers to take tickets to watch the match live in future.
With the growth of photography technology, it has been broadly exercised in the picture photography, still photography, ecology photography, advertising photography, and sights in different fields, such as shooting. The bond of photography with sports is long established. The impression that photography can create in human mind cannot be explained in worlds. Professional sports photographers are able to capture the most important moments of a sport match and it can aid the people who didn't watch the match to understand what is exactly happened on the ground. I have some remarkable experiences capturing such moments as I have worked for a sports firm ( here). Most of the professional sports photographers do not shoot sports wholly but only a few photos that bring to light the whole match.
Irreplaceable Role
Photography plays an irreplaceable role in sports. Most of the times, photography allows people to become up to date with a sport event. The aim purpose of photography in sports is to create visual evidence of the activities going on in a ground. So, sports photographers try to generate a sense of being at the sport event itself amid its viewers. Photography in actual fact records a sport event and gives us a good chance to view something we have never seen. Therefore, the importance of photography in a sport event is more than what we generally think about as it stands as a visual evidence of a sport game.
Publicize a Game
Generally, photography helps sport to publicize it and allow people to know that something is going on around them right now. Sports photography is utilized for advertising functions both to put up a brand and as well as to publicize a sport in a way to get more fans or followers. For an example, if a cricket, hockey or football world cup is going on, effective photography can help the people around the world to identify that it's happening in the world now and they can support a team in their preference. Photography lets the people to get through various sports teams, players and coaches photos and become accustomed with them.
Perfect Attention
Photography allows the sports to get perfect attention for its followers every now and then. It is certain that sports require the highest level of photography in order to keep everything going without further ado and ensuring each facet is addressed. Photography helps you to get close to the action and making sure you don't miss the action. The sports fans can get real experience and also memories that will last a lifetime by means of photography.
Decisive Moment
Sports and photography is all about presenting the viewers the decisive moments of the game. The decisive moments helps the spectators to anticipate the action. Today, people are able to observe images of significant games and champion athletes or team by means of photography. It helps millions of people to look at a game and evaluate it. Sports images became cause for memories of major personal and historic events. Photography have permitted sports to became popular and gain popularity in our society. Therefore, one can easily find an obvious connection between photography and sports.
Photo credits: Kiankhoon.
To provide you with additional information about how we collect and use your personal data, we've recently updated our
Privacy Policy
and
Terms of Service
. Please review these pages now, as they apply to your continued use of our website.