When we think of wildlife photography, we generally think of someone walking aimlessly in search of animals or sitting in a hide or blind for hours on end waiting for an animal to make its appearance. In part, both of those are true but there are locations that the wildlife are plentiful and you have wider choices. On these occasions it is good to have a concept or plan for your photographic outing.
I get my ideas of photographing wildlife from everyday life. One day, I was standing in line while some guy at the front of the line was telling the reception lady all about a wart on his backside or when he had his prostate removed or some other worthless information. The expression of the poor receptionist was "You're Boring Me!". I thought to myself, I wonder if I could photograph an animal that said "You're Boring Me"; then I could make up little posters with the animal; a print that said "You're Boring Me" on the top and sell them to receptionists and secretaries for them to post on their desks or in their lockers.
The minutes standing in that line seemed to drag on for hours but I continued to think of this concept "You're Boring Me". I could photograph a tiger or lion yawning, no that is not quite right. I want something more like the lone receptionist at the desk with the guy hovering over describing his petty problem.
Then I remembered; Owls eat their food; bones, fur and all. Their bodies digest what is useful then the Owl pukes up a ball of waste; yes, they discharge a ball of waste from their beaks. Maybe I could get an image of an Owl with a wide open beak; it would look like the poor receptionist yawning in pure boredom.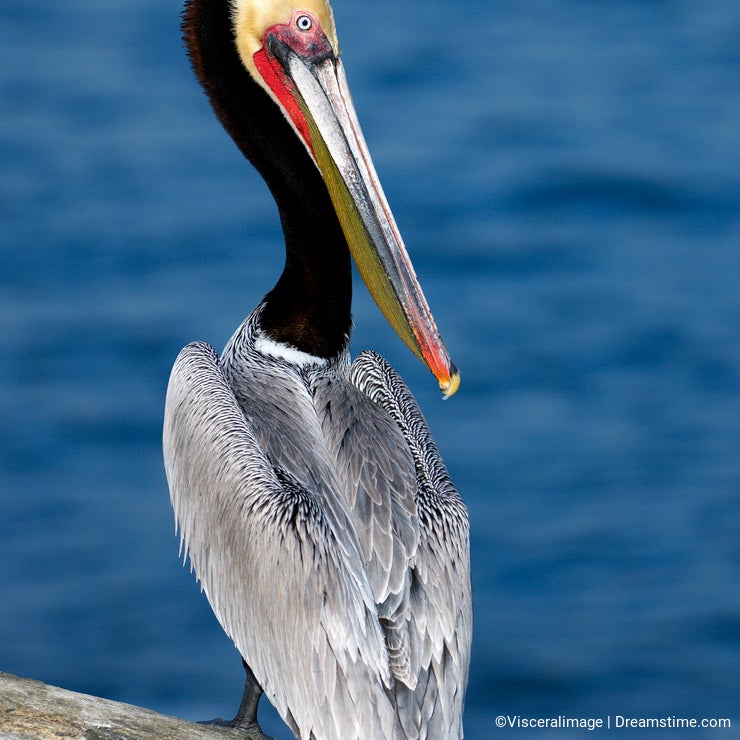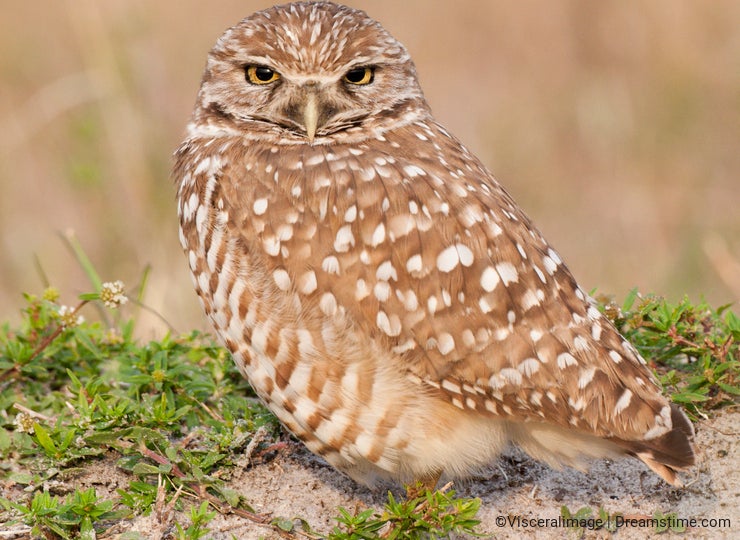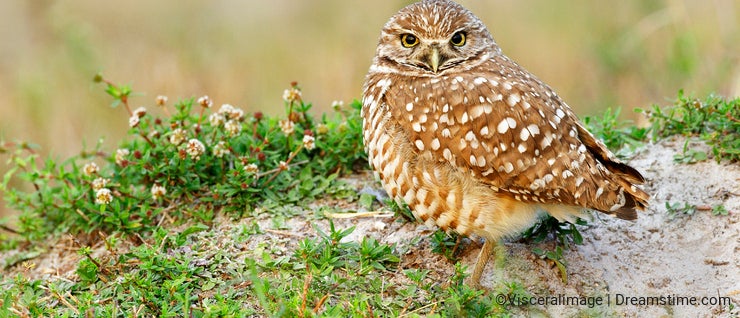 About a month later, I was in La Jolla, California to photograph the endangered California Brown Pelicans. The location is a good morning shoot but not good for afternoon or evening. That afternoon, I knew from reading on the internet there were Burrowing Owls in the San Diego area. I scouted around till I found the typical habitat and found an owl sitting outside his burrow. Burrowing Owls are fairly tame, if you remain still and do not approach closely, they will usually remain as a sentry near the entrance of the burrow.
I wanted to get an image of the owl with the open beak; I knew sometime during the day, the owl would "throw up" a ball of waste food. If I could remain alert and catch that moment I would have my image "You're Boring Me".
The waiting game began in early afternoon and continued for 5 hours till the poor little beast finally "tossed his cookies". This is the resulting image, I thought this image illustrated my concept well.
It has not been a rocket seller here on DT but I have sold many posters; mostly to the ladies who wanted something to smile about the next time there were waylaid by somebody telling a story they did not wish to listen to.
So, next time you are bored to tears, use that occasion to dream up a concept and use that concept for your photography. I hope you enjoy my Owl; I hope he is not boring you.