Winter walk near Montana
Seasons are acting weird this year, for example our winter last year was 2 months non-stop snow and cold, this year we've got a promotion 2 months no snow and cold, just mist and rain. It was like that though, till the end of February when usually the winter ends around here, but not this year. Few days before the end of February, we've got our heavy snowing. It happened for one night Saturday to Sunday, but still at Sunday morning I was the first to get out for a walk at the nearby hill. In the town - Montana, Bulgaria, the snow was beginning to melt, but at the hill it was still snowing. I was in a hurry to capture some snow images and in now time I was climbing the last section to the hill. There were some footsteps in the snow of other crazy people like me, so I wasn't the only idiot out there.
I looked at the reservoir - Ogosta. It was magnificent with slight emerald color of the water and some snowflakes falling from the sky.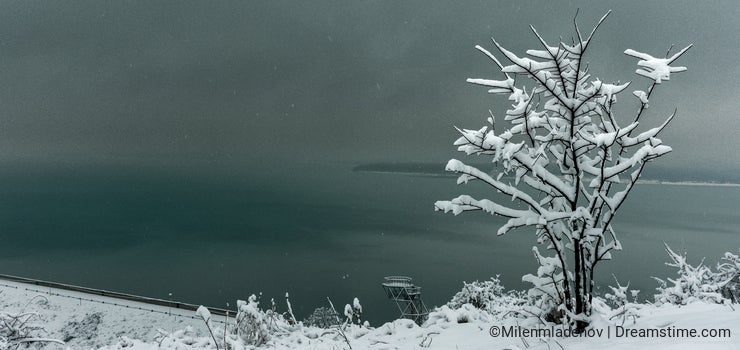 When I got at the top of the hill I took a quick shots of the town down bellow.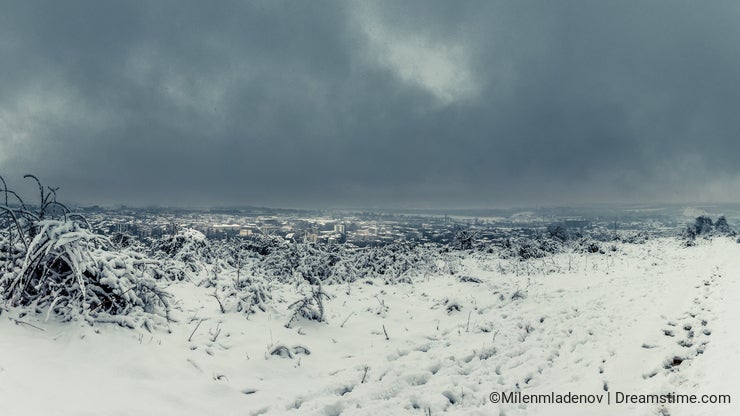 It was cold and snowing from time to time, but I was so glad that I went out for this walk, because the air was clear, everything was white and just here and there you could see some orange autumn leafs that somehow managed to survive till now.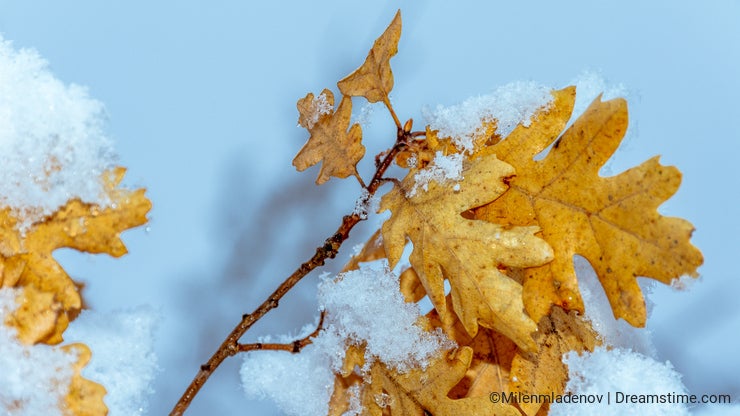 I am still learning how to take images and how to process them, so from time to time I like to experiment with my images about how I process them. When I took the following image I wanted it to explain how cold I felt out there when I took it. So this is the reason for the blue tint in the snow. At first I thought it was too much blue and no one will like and feel it right, but then I just left it as I processed it at first with the idea that it was really cold and it will be a nice contrast to the yellowish leaves.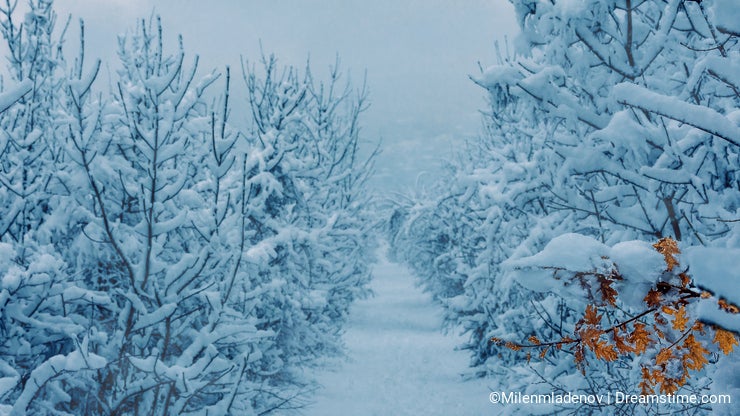 After 30 minutes of walking in heavy snow that was 30cm deep, I've reached the beginning of the pine forest. A place I like to shoot a lot and each time I do I don't like my images from it, so I am determined to make the perfect image on that very spot. It's not one of those shots bellow, but I will continue to research it more.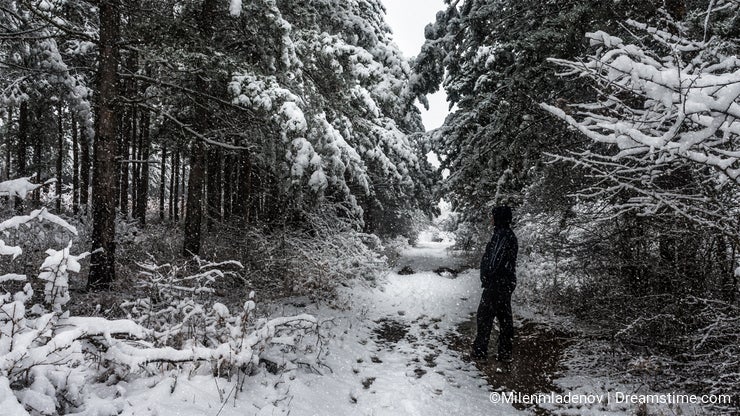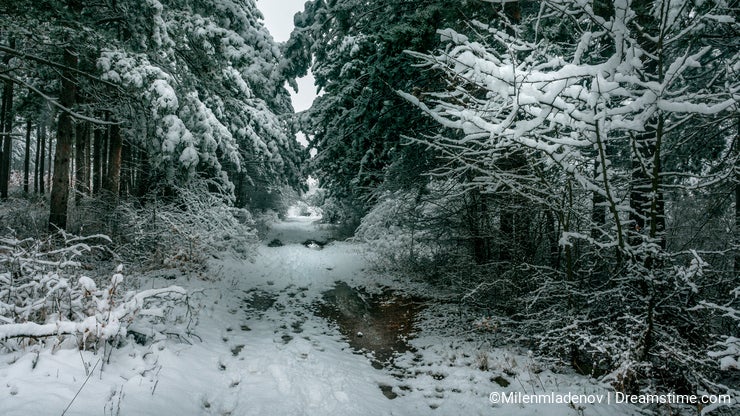 As you can see I really like to experiment with my shots in order to represent more clearly the idea I've had when I pushed the button.
I continued my walk, but I didn't pass through the pine forest because the snow was really deep just where I needed to get through, so I continued my walk on the road around the forest. As it turned out there were other living souls out here too - a biker with a quad bike, had passed just before me, making my walking even harder, and another biker with a cross bike was behind me. I like bikes, so the difficult walking path left behind them didn't made me feel bad.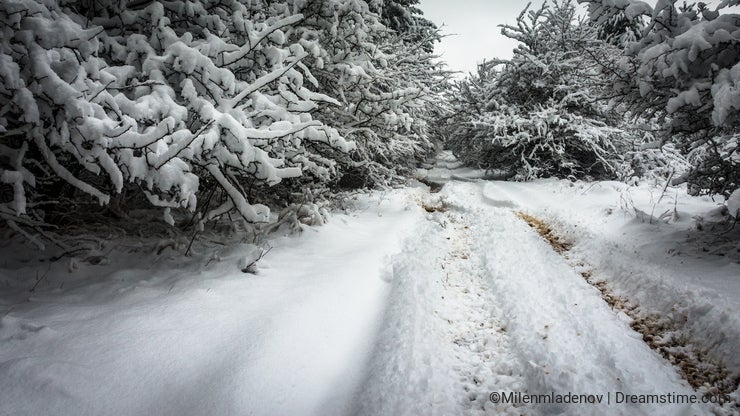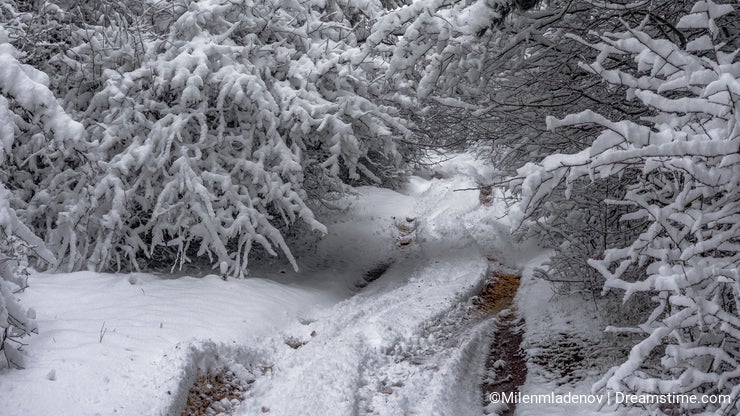 My walk was turning out great. I was experimenting a lot with my shots. I passed by a small tree that was way in the snowy field. I like it how separated it looked at that very moment. It w2as beginning to snow more, but I didn't managed to capture the snowflakes, so I've added them with Photoshop.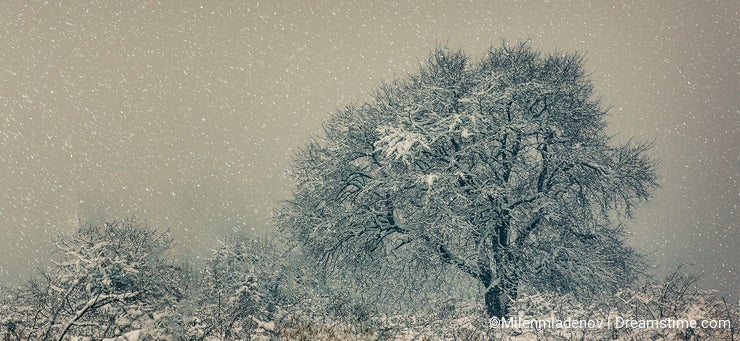 I have several different versions of this image and the reason for that is that I don't like some of the distractions in the original shot. I was trying to remove them and that's the reason for the different version of that shot.
I made some pine needles shot too - they are always nice to watch as wallpapers on the desktop or printed on the wall.

My walk was at end - I managed to get to my place where I like to shoot. On that place there are three pine trees and one other a little aside from them. From that place you can see the Ogosta reservoir at its best. It was designed to be the biggest water facility in Bulgaria, but some strange politics lead to reducing its size, but still it's one of the biggest. However the water isn't good for watering or drinking. It is used in hydroelectric power station.
So those are the last Images I've took on my walk. they are processed in a different way than usual, so they look a little bit different from a typical winter shot.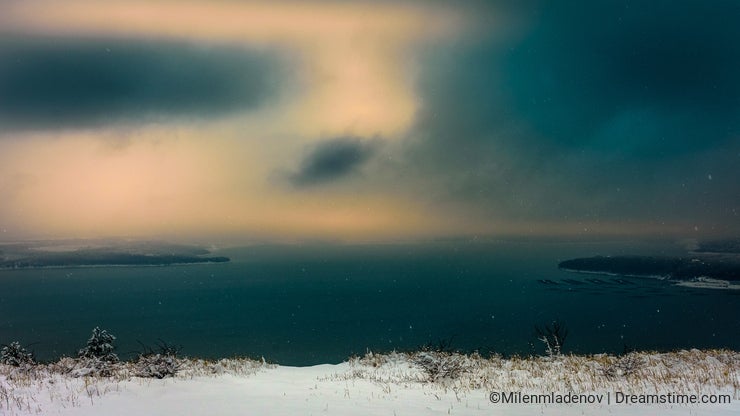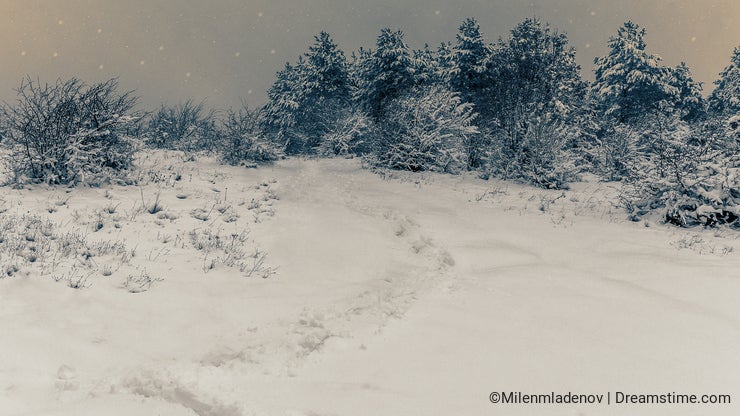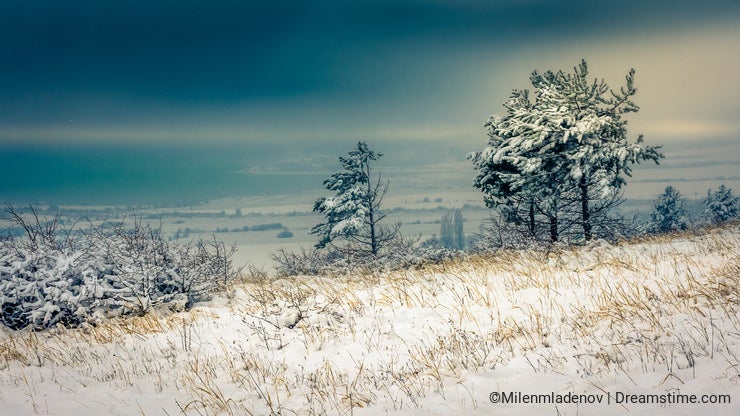 So this was my winter walk. I hope you will like it and I promise to try take better shots next time.
Thank you very much!
Photo credits: Milen Mladenov.