Wonderful flowers of bilberry berry.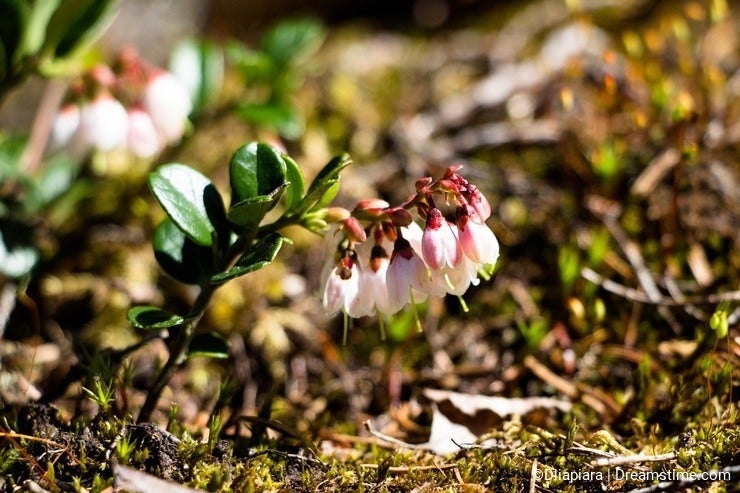 I live in Karelia. This place is very rich in its forests and natural resources, as well as berries from which one of the most delicious and beautiful is the cowberry. It grows very small and imperceptible bushes, if they can be called so. There is a lot of color on it and they are very beautiful. I did not see them often, did not pay attention to them. This year they met me and took their photo.
Photo credits: Alexei Rudenko.