Yin and Yang are the famous signal in China culture.
Yin means dark,negative,dead,sad...all of the bad things;and Yang means brightness,positive , birth...all of the good things.
You could find Yin and Yang in everywhere,as you see,the single ginkgo leaf half yellow and half withered,that's a type of Yin and Yang.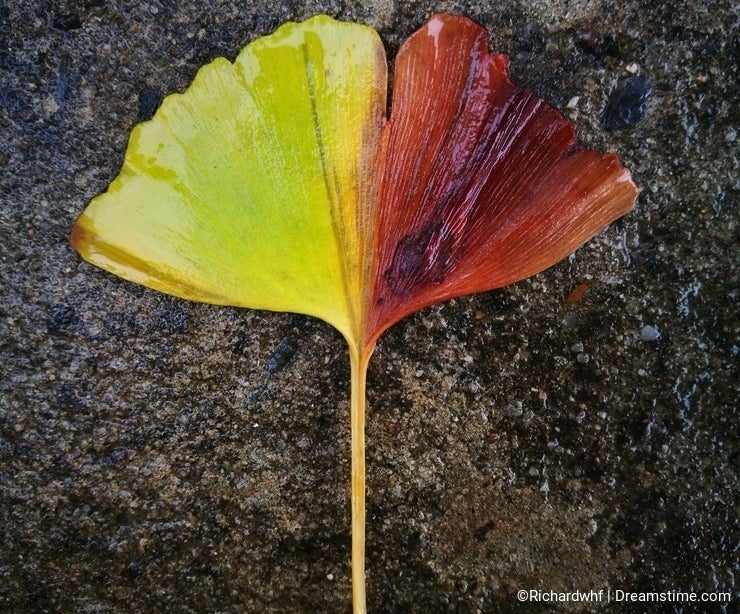 The ginkgo leaf lying on the grass,but it is the fallen leaf,and the underground are active grass,full filled with life, the Yin is covered by Yang.

Yin and Yang is also a think method for Chinese. How to explain this think method? Maybe it is similar as loving your enemy.But of course, it is not enough.As below photograph showed, there being half active,but half dead,but together they are the single leaf.without any half,it is not the ginkgo leaf.