America and some other parts of the world are somewhat preoccupied with the U.S. presidential election. The candidates are often out and about in public and can be photographed in venues large and small. Images of the candidates are everywhere—and certainly some are coming from Dreamstime. How can you take advantage of any election season photographically in addition to news shots of the candidates?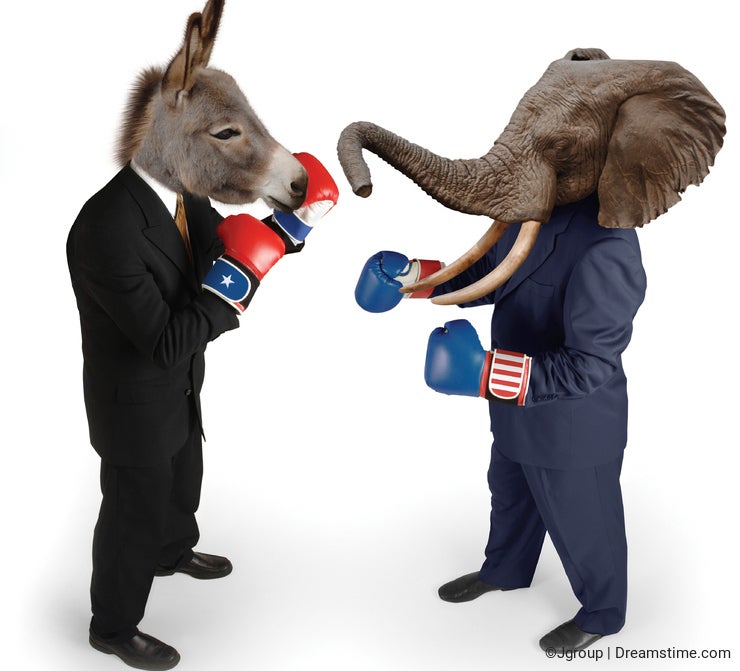 Advertising and promotions show election related images to highlight their brand, products or special events like 'election day' sales. Between now and November 4, endless articles, news items and posts will be written about the candidates and the issues. Every democracy goes through the process although it seems like this U.S. election has already gone on way too long.
There are three major categories of images that are used around election time in most elections here and elsewhere. These are images of the candidates; generic patriotic shots of flags, voting buttons and in the case of the U.S. election, the White House; finally there will be some demand for images that illustrate the issues although at this point it seems that the issues are taking a regrettable back seat to back biting and mudslinging.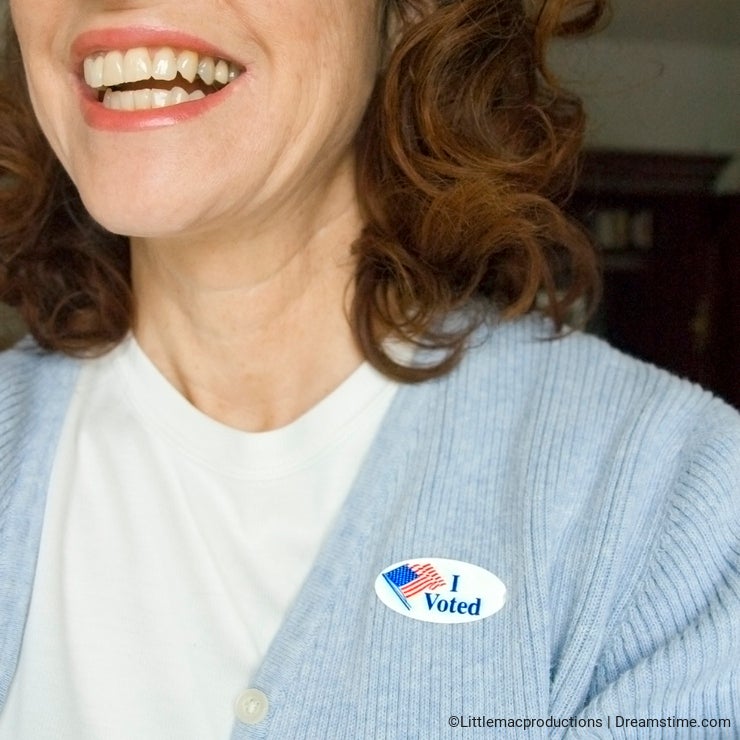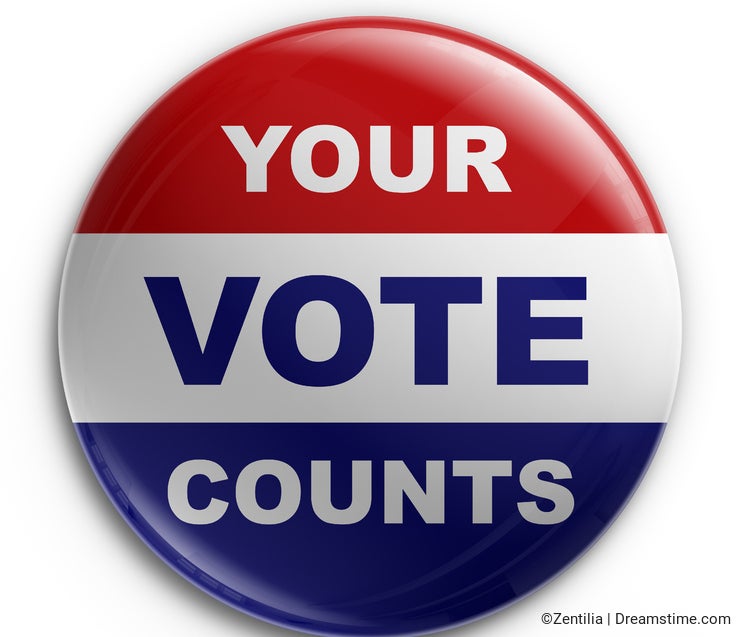 Not to worry that your images will fall out of favor as soon as the election passes. You may have to wait a while as the photo on last week's cover of the magazine, Newsweek proves. The shot is of a gun toting vice-presidential candidate, Gov. Sarah Palin that was taken years ago. Our friends up at Alaska Stock placed the photo with Newsweek for an undisclosed sum.
When ever you have the opportunity to illustrate the center of a government or symbols of a country's identity recognize that the images will have multiple uses both in political advertising, in tour books and for educational uses. These images will have uses for years on end.
Printing presses all over the U.S. are churning out yard signs, bumper stickers and rally posters. We've seen many dramatic images of Obama or McCain in a sea of printed signs. Your best image might be of a more original hand made sign or slogan. My favorite was seen in Madison, Wisconsin at an anti-war rally at the time of the invasion of Iraq. The sign was carried by a small boy in among thousands of anti-war protesters carrying angry signs. Written in a child's hand on the boy's placard was the simple childish request, "No Hitting".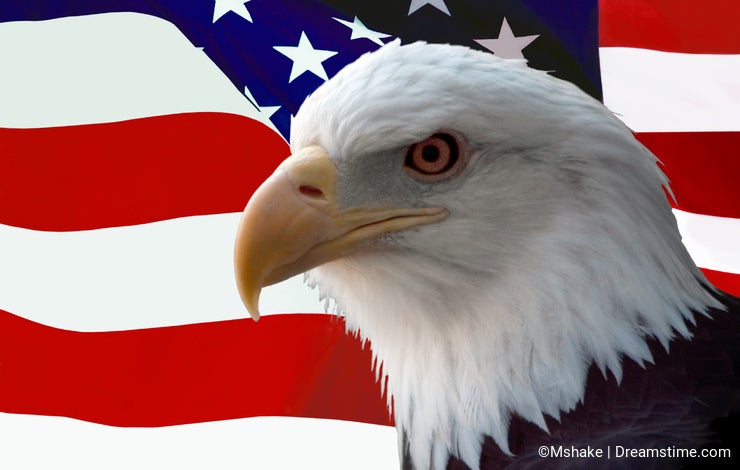 Key issues in this election center around the U.S. economy, housing crisis, abortion rights, the Iraq war, affordable health care and education in case you have been hiding in a cave out of the range of CNN.
Keyword tips:
Much as been made of a photo that was behind Presidential candidate John McCain during his nomination acceptance speech. It showed a non-descript building that seemed to have no relationship to John McCain. Later it was revealed that a photo researcher had located a picture of Walter Reed Junior High School in California instead of the Walter Reed Army Medical Center in Washington D.C. This is a good example what can happen if a researcher doesn't do a comprehensive search AFTER they determine a few facts about what they are searching for. Such embarrassments also result from faulty keywords. Searching on "White House Washington" returns images of the US Capital, Thomas Jefferson's home in Mt Vernon Virginia and a Georgetown row house. Don't be the cause of a poor researcher being fired…get your descriptive keywords correct! And just because a monument is in the same town as another one, don't put the two keywords on the image of just one.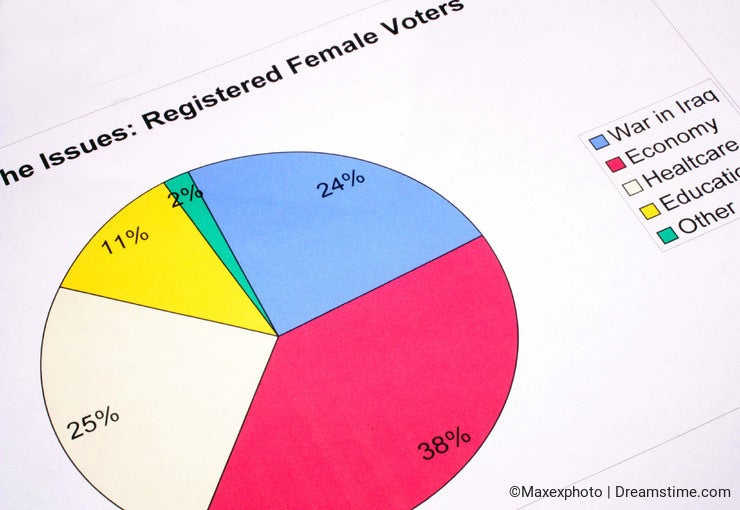 Political agenda keywords. Abortion is an emotional topic that is once again part of the political issues in the American election. Take care to not let your political or religious beliefs color your keywords. A sonogram of a healthy baby in the womb is not appropriately keyworded 'abortion' nor is a picture of the U.S. Supreme Court. The list of issues that the Court has ruled on is huge but none of those issues belong as keywords to an architectural image of the court.
A more comprehensive list of issues in the US election: here