James Fitzroy
Fairwayphotos
Plainville, United States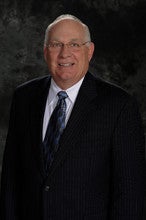 account statistics
Uploaded files:

224

Total sales:

429

Portfolio exposure:

0.04%

Database exposure:

0%

Downloads per image:

1.92

Message boards:

16

Monthly uploads:

2.29 average
BIO
I am retired from the golf business and began photographing projects on the course as a method of documenting progress. I found I really enjoyed the getting that one good shot and it has spawned a love for the art and craft of photography. I'm enjoy how the techincal side of taking a picture interacts with the art side of composition.
Website:
http://www.fairwayphotos.net
Follow me:
Joined:
December 15, 2009
Equipment:
Nikon D 7000 or D 600 with Nikoon24-120 f4 nikon 70-200 2.8 and Tonika 12-24 f4 as my main lenses. For golf tournaments I use a Nikon 18-200 F5.6. or carry both bodies with the 24-120 on one and my Nikon 80-400 on a mono.
Favourite subjects:
I love photographing golf and golf courses. Being from New England, I enjoy shooting lighthouses and the other lovely New England landscapes and sites available
Stock rank: