Leilani4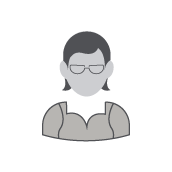 account statistics
Uploaded files:

0

Total sales:

0

Portfolio exposure:

0%

Database exposure:

0%

Message boards:

0

Monthly uploads:

0.00 average
BIO
I love the beauty that surrounds us every day.
My passion lies in what I call "Phractional Art". I take a peice of my subject and create art.
Too many times I wonder how it is people don't look up or take steps sideways, forward or back.
So many opportunites left untold.
My Motto: " We are what we eat and we are what we think"....Believe and you will succeed.
Joined:
September 28, 2011
Equipment:
Canon 60D Canon Macro Lens EF 100mm 1:2.8 Ems 18-200 mm
Favourite subjects:
"Phractional Art" from nature Macro Portraits Landscapes Reflections
Stock rank: