Lynettesmithphotography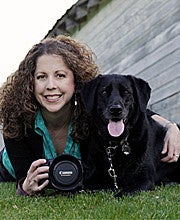 account statistics
Uploaded files:

13

Total sales:

62

Portfolio exposure:

0%

Database exposure:

0%

Downloads per image:

4.77

Message boards:

0

Monthly uploads:

0.16 average
BIO
Photography has always been a passion of mine from a very young age. My first camera was given to me by my parents when I was 5 years old and it taught me to see the world from a different perspective. For me, photography is more than just taking a pretty picture; it's about instinct, feel, passion and capturing the essence of your subject. It's about taking a moment and capturing that "something special" in the photo that not everyone sees. To capture life in a way that not only r ... more
Photography has always been a passion of mine from a very young age. My first camera was given to me by my parents when I was 5 years old and it taught me to see the world from a different perspective. For me, photography is more than just taking a pretty picture; it's about instinct, feel, passion and capturing the essence of your subject. It's about taking a moment and capturing that "something special" in the photo that not everyone sees. To capture life in a way that not only records the image but the passion and soul of the moment and conveying that into an amazing image.
hide
Website:
http://www.lynettesmithphotography.com
Joined:
October 21, 2010
Equipment:
I'm a canon based photographer. Currently I have a 40D, just upgraded to a ID Mark IV. I also have a 70-200 EFS 2.8, 50 mm 1.4 and a 17-55 EFS 2.8. In the process of purchasing a few more lenses as well. I also have a small infinity board.
Favourite subjects:
Horses, photography, labradors, dance, the arts and the outdoors.
Stock rank: