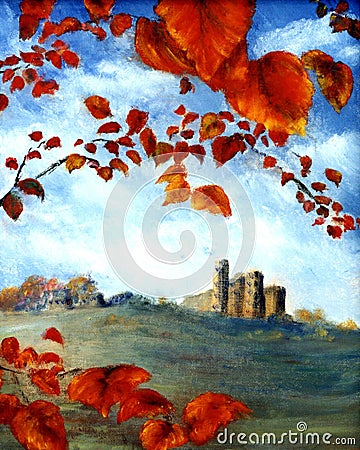 Medieval-looking landscape with a castle in the background, red leaves in the front. From an oil painting on canvas by the aritst, Lenora. Canvas fibre visible.
Stock photography categories:
Collections:
Images I Wish
,
Boys And Girls
,
Fairy Tales
,
Fantasy Backgrounds
,
Paintings
,
Art Gallery On Dreamstime Site Collected By Iva Afonskaya.
,
Fantasy Background
,
Paintings
,
My Favorite Castle Photos On Dreamstime
,
Couvertures
,
Fine Art Or Print Art
,
Landscape Painting (oil, Watercolor, Pastel)