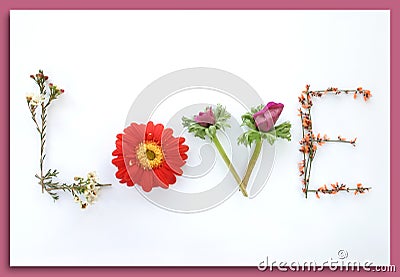 Say it with flowers. Flowers can say so many things, I love you, I'm sorry, Get well.... here it sends the message of love. **Also available without the border.** One in a series.
Stock photography categories:
Collections:
Colorful Botanicals
,
Valentines Flowers.
,
Valentines
,
WORDS
,
Cards And Invitations.
,
I Love Flowers
,
Love
,
In Love
,
Valentines Day
,
Dreamstime Selection
,
Love Is In The Air
,
Design, Photo, Illustrations