Shkyo30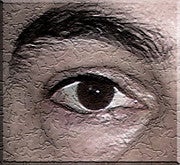 account statistics
Uploaded files:

938

Total sales:

526

Portfolio exposure:

0.17%

Database exposure:

0.02%

Downloads per image:

0.56

Message boards:

12

Monthly uploads:

9.98 average
BIO
Hi ! I'm Lionel, my profession and my passion are computer, wider! Because it has been over 30 years that I practice (yes!), I fell into it when I was young teenager… But I don't stop at computer, even if it's my job now, I'm very curious, I love reading books of all kinds (books, technology, comics, magazines, novels), see films, many films (rather than action, science fiction, fantasy), travel to see the world and its beauty, to see exhibitions of all ki ... more
Hi ! I'm Lionel, my profession and my passion are computer, wider! Because it has been over 30 years that I practice (yes!), I fell into it when I was young teenager…
But I don't stop at computer, even if it's my job now, I'm very curious, I love reading books of all kinds (books, technology, comics, magazines, novels), see films, many films (rather than action, science fiction, fantasy), travel to see the world and its beauty, to see exhibitions of all kinds, create images (photos and 3D) …
In short, I love to do many artistic things !
hide
Website:
http://www.photospicsandco.fr/
Joined:
August 14, 2009
Equipment:
Nikon D300s, Nikkor Zoom 16-85mm DX-ED VR, Nikkor Zoom 18-300mm ED VR Nikkor 105mm Macro f2.8 ED VR, Nikon Fisheye 10.5mm f2.8, Manfrotto tripod, two Metz 48AF-1 cobra flashs, and a big PC to make 3D images with LightWave 3D and Blender 3D software.
Favourite subjects:
Many many subjects !!! But I've a little preference for landscapes and nature shots in general...
Stock rank: