The transformer box and installation of electrical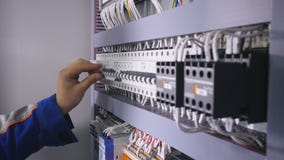 Man pushing down the levers, circuit breakers in electrical fuse box.. Close-up. 4K.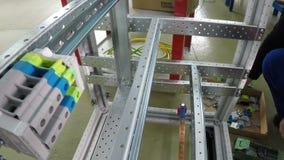 The assembling of electric fuses in fuse box. No face. Close-up. 4K.
Unrecognised man fastens the connections in fuse box, electric rack. Close-up. 4K.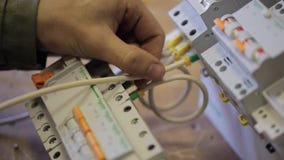 Hands of an electrician to connect the switchboard to a phase.