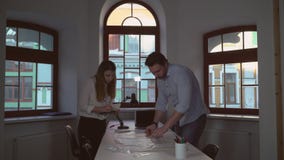 Two designers work with blueprint.
Two young coworkers working at the creative casual office.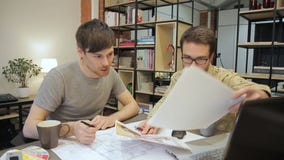 Two engineers are looking at the blueprints sitting at the table.
Designers use app for remote meeting.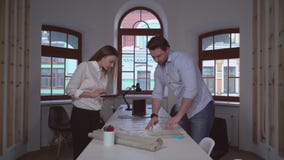 Two architects work with architectural design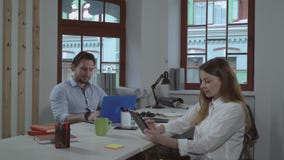 Business team at daytime indoors.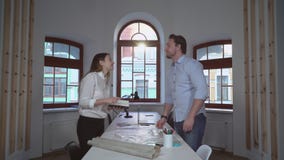 Collaboration in creative agency.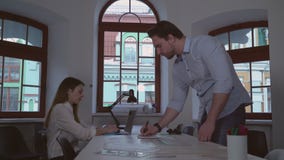 Adult designer and assistant sitting at the desk.
Two interior designers in creative office
Discussion between interior designers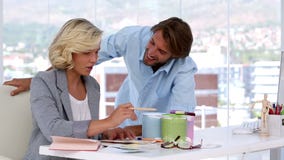 Two interior designers talking together