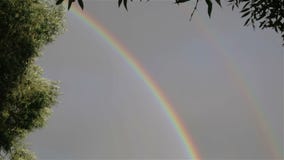 Two rainbows in the summer sky.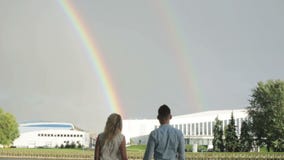 A couple enjoying two rainbows in the sky.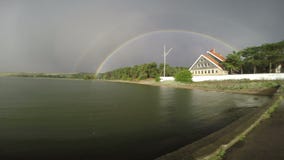 Two rainbows over the house near sea, 4K
Amazing rainbow over the small village. Shot of amazing two rainbows that are appear over small village just after heavy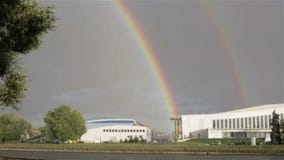 Two rainbows in the sky in an urban area.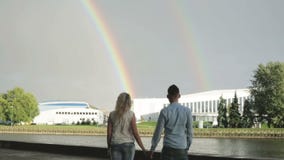 A couple holding hands and looking at two rainbows.