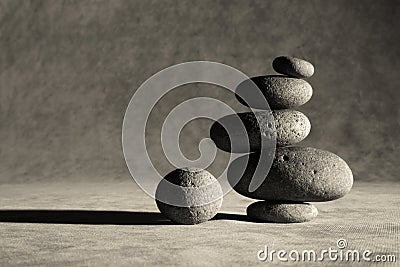 Rocks stacked one one top of another is an art form. A type of Zen if you will. Corporate America can surely use more of this. Space on left for copy.
Stock photography categories:
Collections:
Still Life (make It Simple)
,
Strongly Creative Concepts
,
Creative And Unique Concepts
,
Popular Shots I Like!!!
,
Simply Useful
,
Ivy's Favourite
,
Oneness
,
Splash Page
,
Stones
,
Virgin Island Wellness Web Site
,
Server Space Solutions
,
Concepts & Creativity
,
Unique
,
Still Life
,
TJ Corp
,
Zen Spirit
,
Good Photographs
,
Zen
,
Objects
,
Nonrolling Stones
,
Fine Art Or Print Art
,
Photos For My Soul
,
Dreamstime Selection
,
Design
,
Mushrooms, Plants Sea ​​shells And Stones