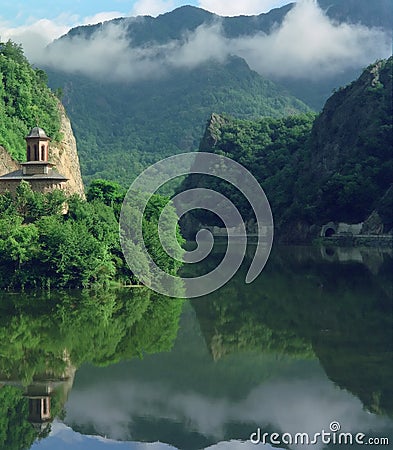 European route E81, hidden here on the left bank, passes a shrine on it's way up a morning misty Olt river gorge below Cozia mountain in Romania. A railroad follows the right bank in shadow. 6x7 drum scan.
Stock photography categories:
Collections:
Beauty Around Us
,
Landscapes Of The World Around Us.
,
Beautiful Landscapes From Romania
,
Rivers And Lakes Of Romania
,
Romania
,
Postcards From Romania
,
Mountain Lakes And Rivers
,
Dreamstime Selection
,
Carpathians, The Romanian Mountains
,
Romania - Explore The Carpathian Garden